07.20
DEATH EYES – State of Fear EP out now!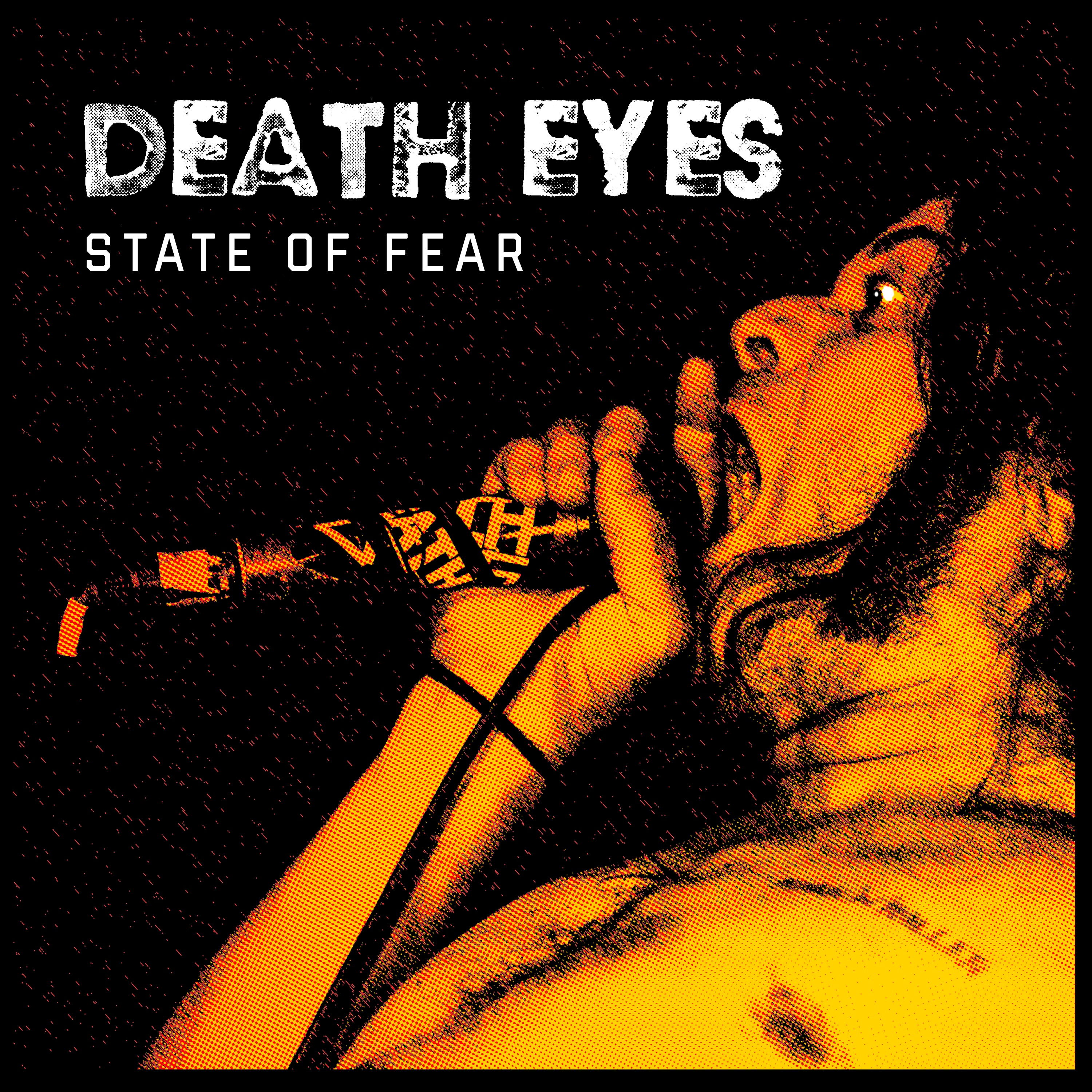 Death Eyes first came to be in January of 2014, a merging of members from San Diego bands Rats Eyes and Death Crisis (hence the name), made up of Alberto Jurado (vocals), Jimmy Armbrust (bass), Jason Blackmore (guitar), and John Cota (drums). More recently, Cole Mears took over as bassist, with plans of more extensive touring. Having played with bands such as The Weirdos, Agent Orange, M.D.C., Nails, and Big Business, it's evident that what emerged was something brutal, potent, and relevant to hardcore punk. Tragically, in the midst of working on what was to be their upcoming LP, the band suddenly lost vocalist Alberto Jurado in January 2020, just weeks before they were set to tour with Big Business. This EP is what was completed from these final sessions. The accompanying video for "Management Is Not Your Friend" serves as a mix of brutal, relevant found footage, as well as live performances that celebrate all of the life and swagger that Alberto had, always. "We Miss You, Alberto. Rock'n Roll!!!"
Death Eyes' final EP, State of Fear is now available. Recorded by John Cota at K St Kreative. Mastered by Bill Gaal at The Captain's Quarters. Mixed by Bill Gaal and Paul Malinowski.

State of Fear EP:
Management Is Not Your Friend
State of Fear
Untitled