12.16
Doomsday Student "A Self-Help Tragedy" LP/ CD out now!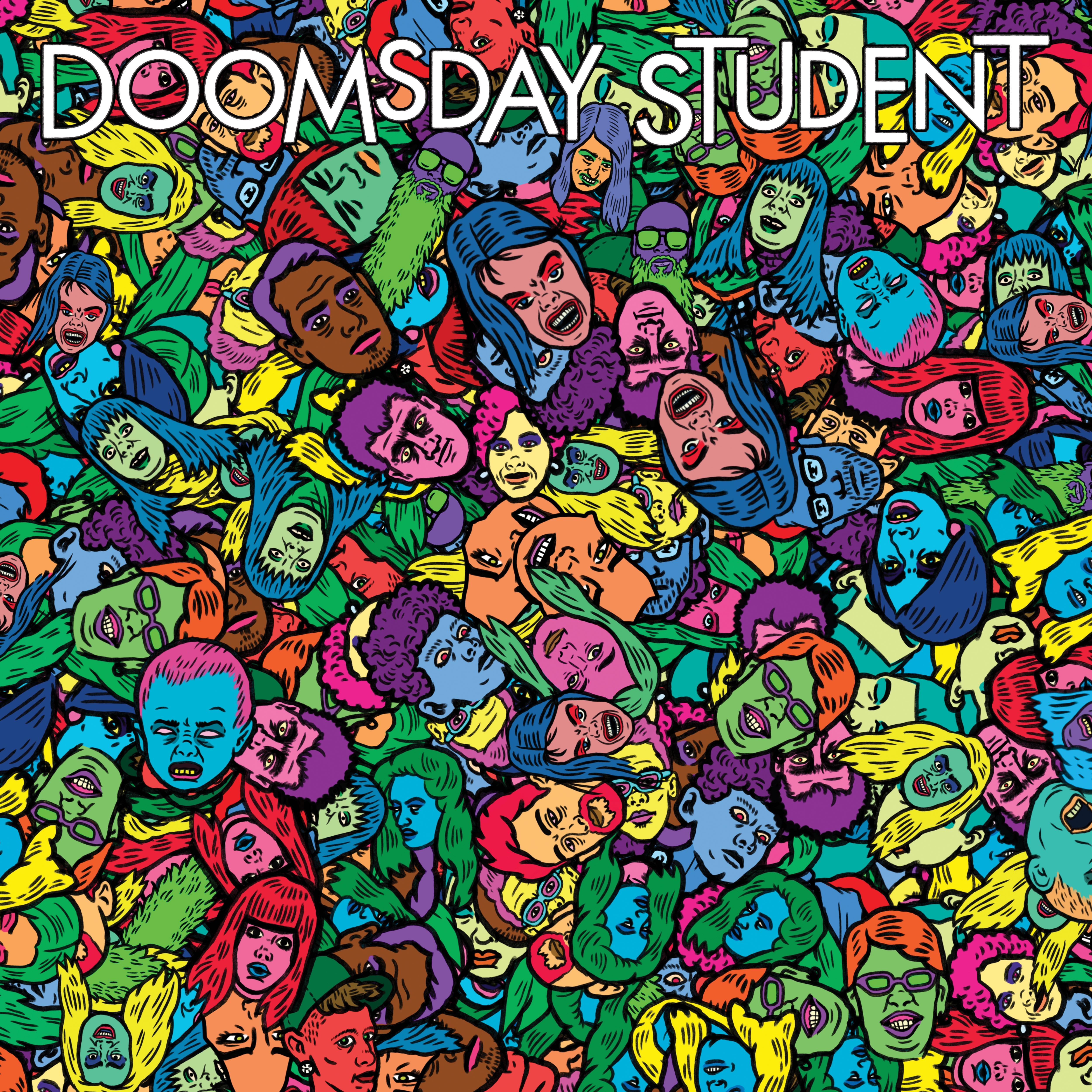 Doomsday Student "A Self-Help Tragedy" LP/ CD out now! Vinyl is limited to both black and white copies of the LP.
"With the impending arrival of the band's third album, A Self-Help Tragedy, later this year, Doomsday Student are set to host their most debauched bacchanal yet.'
–Clrvynt
"There's no onomatopoetic cold steel here. Instead, Doomsday Student squelch out their broken grooves in clammy, organic spasms. It's deeply yucky music, and it's awesome."
–Stereogum
Doomsday Student is Eric Paul, Stephen Mattos, Craig Kureck, and Paul Vieira. Made up of members from bands such as Arab on Radar, The Chinese Stars, Athletic Automaton, and Chrome Jackson, one should not be particularly surprised by the level of dissonance, mania, and peculiarity thoughtfully melded into every layer of the music, from unsettling lyrics to hysteric guitars and irregular rhythms.
This single is off of Doomsday Student's newest LP, A Self-Help Tragedy, which will be released by Three One G Records on vinyl/digitally and through Skin Graft Records in CD format on December 2nd.
Doomsday Student's third album presents like an exorcism, or perhaps a nervous breakdown. As is these musicians' specialty, it's full of anxiety-inducing guitar wails, curiously plucked patterns and rhythms, and lyrics that read as personal anecdotes and/or confessions. In the video for "The First Trip," Planchette captures the album's overall vibe well, which seems to be something vaguely "psychedelic", though not in a conventional sense– this experience is dropping acid from the darker, more twisted vantage point that only Doomsday Student can bring to the table: a bit nightmarish, borderline absurd, and oddly humorous. The band's ability to be both aggressive and casual in its depravity lends itself to an album that comes across as playfully worrisome in sound, as affably ominous as its title, and this track is no exception.
A Self-Help Tragedy LP:
1 The First Trip
2 LSD Mom
3 Angry Christmas
4 Wonderful
5 Fight and Flight
6 Yoko Ono's Nightmare
7 The Kids Are Confused
8 Johnston Tar Pits