09.18
Microwaves "Via Weightlessness" LP out now!
MICROWAVES – "Via Weightlessness" LP
"For about 18 years, Pittsburgh, PA's Microwaves have been melting faces with an aggressively mathy, aggressively tricky, just plain aggressive noise rock attack that variously or simultaneously recalls Voivod, technical death metal, prog, and Waves No- and New-, played with an emphasis on chaos and catharsis, as easily evoking the Load Records catalog as King Crimson."
-Dangerous Minds
Of innumerable bands that traffic in dissonance, the musick of Pittsburgh, PA's Microwaves shears clean and hot as an oxy-lance through the defenses of even the most cynical noise rock aficionado. The trio plies a no-wave/prog-thrash scree that evokes the doings of today's renegade wetware punks who shove glass-sheathed RFID chips and rare-earth magnets into fresh incisions – dimensions away from the bluesy shot-and-beer heartland rock of their local bar scene. Bursting forth with 2001's "Professional Systems Overload" EP and the following year's "System 2" (both featuring original bassist/vocalist Steve Moore, now of ZOMBI) John Roman (drums, formerly of the 1985, and current member of Night Vapor and Brown Angel) and David Kuzy (guitar, vocals) cycled through bass players for several years (including a stint as a synth/sampler-augmented duo) before joining with Johnny Arlett for their longest-running lineup to date. Over the years, Microwaves continued to pick up the loose ends left by Voivod, MX-80, Snakefinger, and some of their own Pittsburgh-area "math-rock" contemporaries, twisting them into a Gordian knot that at once rages and confounds.
Via Weightlessness in available in our web store on vinyl as well as digitally via iTunes.
Check out the album now streaming over at Decibel Magazine.
Their latest album, Via Weightlessness, tones down their previous effects-heavy approach, charging lean and unabated toward their dystopian vision. Kuzy's guitar chimes through the mix with spindly atonal runs more akin to data streams spat from an outdated mainframe, alternately careening into chugging, crossover-thrash riffs. The Roman/Arlett rhythm section is much more than the sum of its parts: Beefheartian clamor served up with cyborg precision underpins overdriven bass, rumbling forth frenziedly as a DMT-dosed rhino. Kuzy, the paranoid town crier, and Arlett, the unhinged shrieker, deliver a twin-vocal assault covering most topics previously found in your local video rental shop's cult/sci-fi section.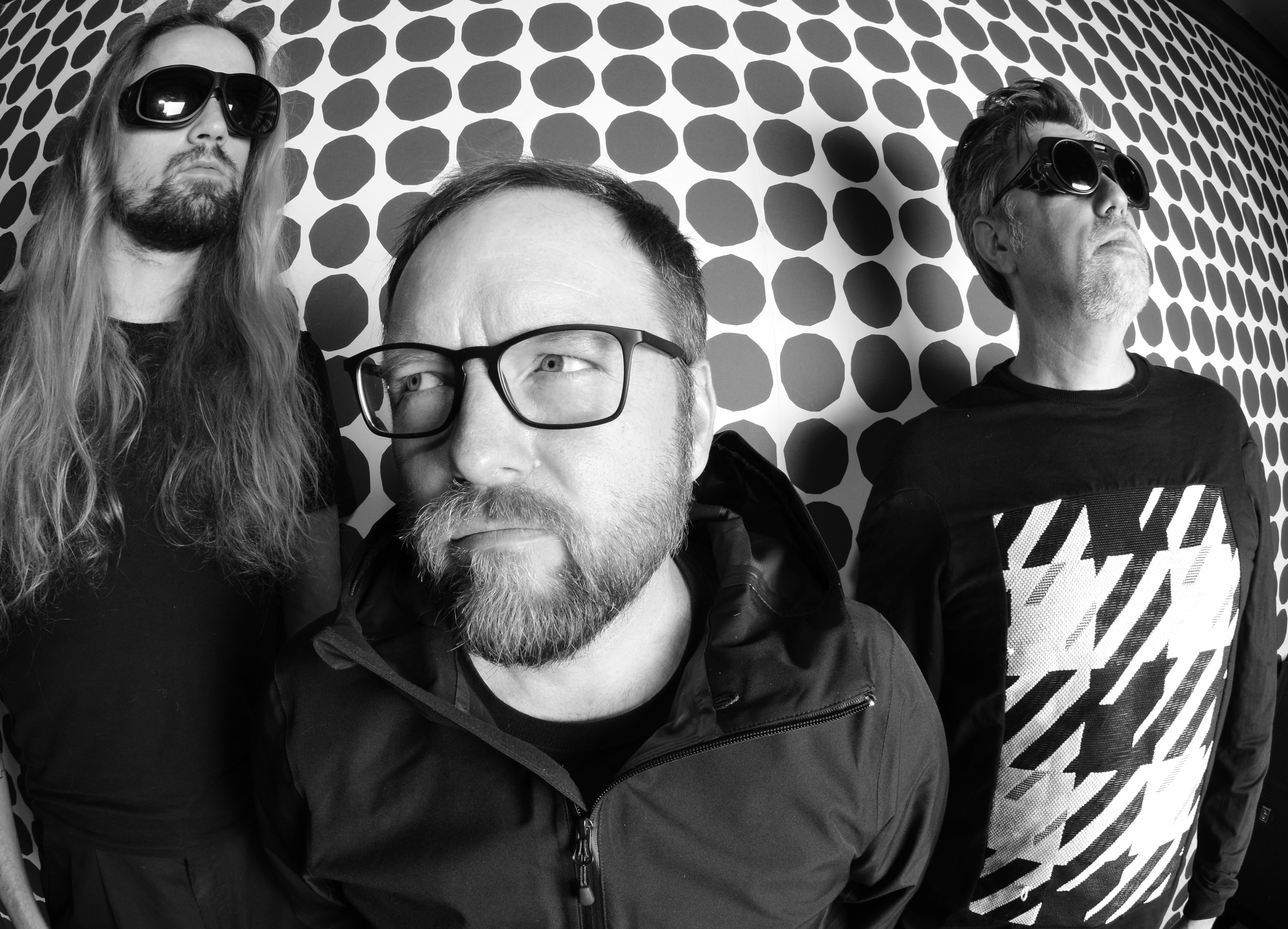 Via Weightlessness LP:
1. Via Weightlessness
2. My Credentials
3. Flip the Switch
4. Ex-Moonwalker
5. To Activate
6. Vexations
7. Annex Omneity
8. Love Catheter
9. Refrigerator Heaven
10. Gravitational Duel
11. Fright Gallery
12. Antibody
Upcoming shows:
September 29th – Pittsburgh, PA @ Howlers, record release show w/ Chantillion, Tartarus
October 11th – Canton, OH @ Buzz Bin
October 12th – Ferndale, MI @ Cellarmens
October 13th – Cleveland, OH @ Beachland Ballroom w/ Thee Oh Sees
October 24th – Pittsburgh, PA @ Howlers w/ Yautja
November 14th – Kingston, NY @ Tubby's
November 15th – Worcester, MA @ Ralph's
November 16th – Portland, ME @ Geno's
November 17th – Providence, RI @ Dusk w/ Gnaw
November 18th – Brooklyn, NY @ Ceremony w/ Gnaw