05.17
The Chinese Stars digitally re-release "Heaven On Speed Dial" on Three One G!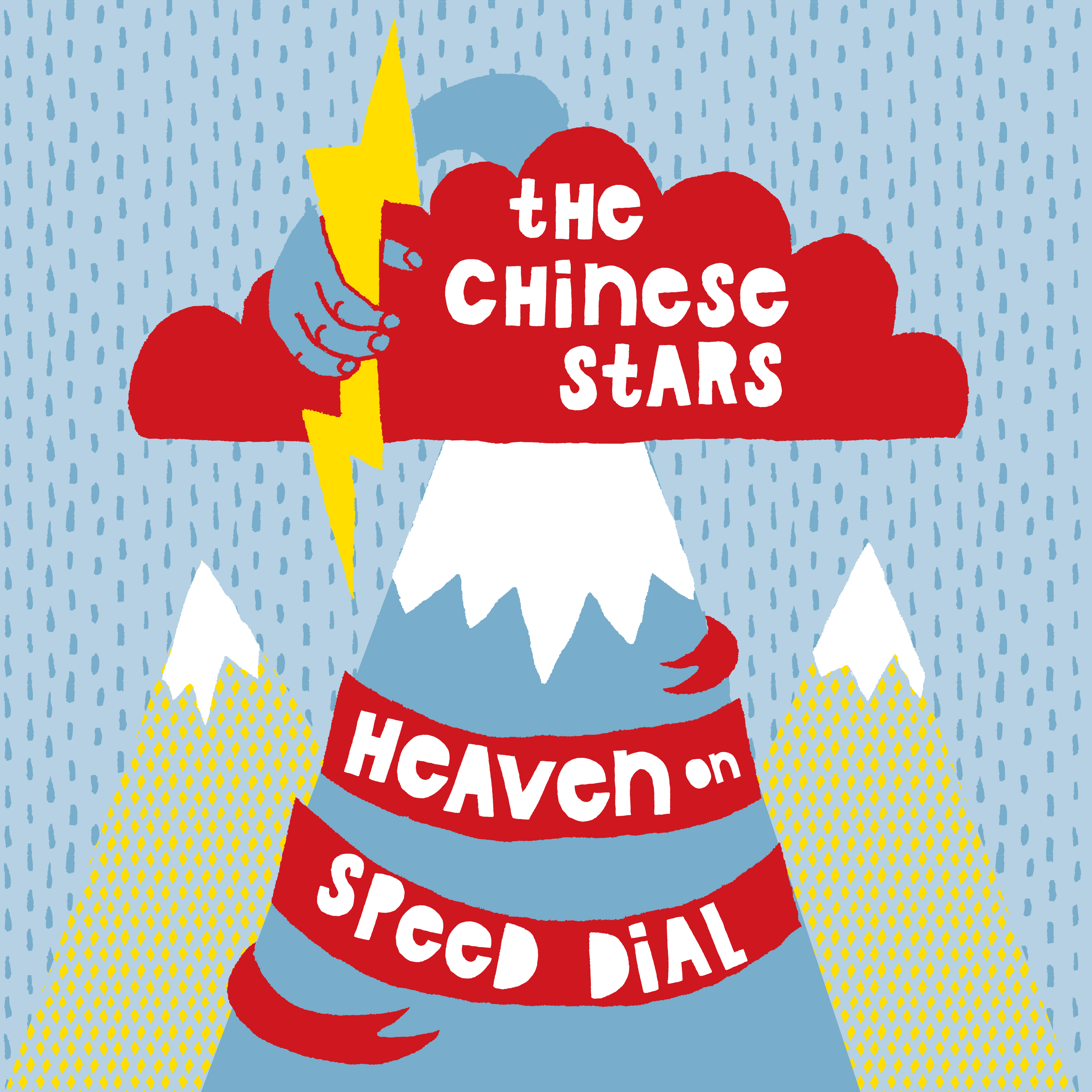 In the spirit of Providence, Rhode Island's penchant for odd musical offspring, The Chinese Stars were Eric Paul, Craig Kureck, V. Von Ricci (who took over for Richard Pelletier), and Paul Vieira. Made up of members from acts such as Arab on Radar, Athletic Automaton, Mahi Mahi, and Six Finger Satellite, this band took their music in an upbeat, dancepunk-centered direction with the formation of The Chinese Stars, lasting long enough to produce four albums full of unbridled energy and dark humor. Pitchfork's review of their first EP included the assertion that "the band differentiates themselves from other disco-punk acts: while they take part in the scene's signature edginess and angularity, they are also, in contrast, oddly compelling lyricists." Though the band is no longer creating new music, three of the four members went on to form Doomsday Student, who are currently scheduled for a short European tour in the summer, and who recently released their third LP, A Self-Help Tragedy.
The Chinese Stars' LP, Heaven on Speed Dial, will be released by Three One G Records digitally on May 19th, available via iTunes.
Heaven on Speed Dial, the fourth and final album from The Chinese Stars, is a departure from the intensely spastic, discordant sound of a predecessor like Arab on Radar or what would later become Doomsday Student, all of which have the common thread of vocalist Eric Paul and drummer Craig Kureck. This music had a deceptively straightforward, upbeat sound– funky, dance-inspiring and catchy in comparison. This in no way suggests that it didn't also have bite, though– the tracklist should be enough to evidence this by way of a title like "No Car No Blowjob". Listen carefully and quickly realize that it is as catchy as it is confrontational. There is a perverse playfulness to it all, which is what makes the band's music so memorable years later.
Heaven on Speed Dial LP:
1. Rabbit Face
2. No Car No Blowjob
3. Body
4. Slow Children
5. House Is Burning
6. Kill Me With Your Conversation
7. Lick It Clean
8. Thanksgiving Day Massacre
9. Bicycle
Upcoming shows (Doomsday Student):
May 24 – Antwerp, BE @ Het Bos
May 25 – Amsterdam, NL @ S105
May 26 – Rotterdam, NL @ Worm
May 27 – Paris, FR @ Villette Sonique
May 28 – Lyon, FR @ Grrrnd Zero
May 30 – Rome, IT @ 30 Formiche
May 31 – Bologna, IT @ Freakout Club
June 1 – Giavera del Montello @ Benicio
June 2 – Vienna, AT @ Fluc
June 3 – Ceske Budejovice, CZ @ Velbloud
June 4 – Berlin, DE @ Kantine am Berghain
June 5 – Hannover, DE @ Stumpf
June 6 – Esslingen, DE @ Komma
June 7 – Brussels, BE @ Magsin 4