03.19
Variations in the Key of the Afterlife now available via Three One G!
Variations In The Key Of Afterlife is the first release derived from the collaborative effort between Luke Henshaw (Planet B, Sonido de la Frontera) and Gabe Serbian (The Locust, Dead Cross, Head Wound City, Le Butcherettes, etc.). Many different descriptions come to mind when trying to put a finger on the sound they have created: Cinematic, Space Rock, Funky Avant-Garde are a few. One might even venture to label it post-prog. Variations is an instrumental journey through a digital cosmos filled with analog planets and electric stars. It's chock full of huge drums and moving instrumentation, provided by a large selection of different instruments from Bass, Sax, Flute, and String section to Fender Rhodes, MPC, Mellotron, and Brass section. Luke Henshaw is the man behind the breakbeats from the legendary Needle Thrashers DELTA and GAMMA. A talented producer as well as musician, he has the vision to bring artists of many styles and backgrounds together, outside of their element, to create a unique, and thought provoking sound. Gabe Serbian is a hard hitting drummer and multi-instrumentalist for such powerhouse groups as The Locust and ZU. Serbian was named one of the Top 100 Drummers of Alternative Rock by SPIN Magazine. Rightly so, as his drumming is as much pounding as it is dynamic.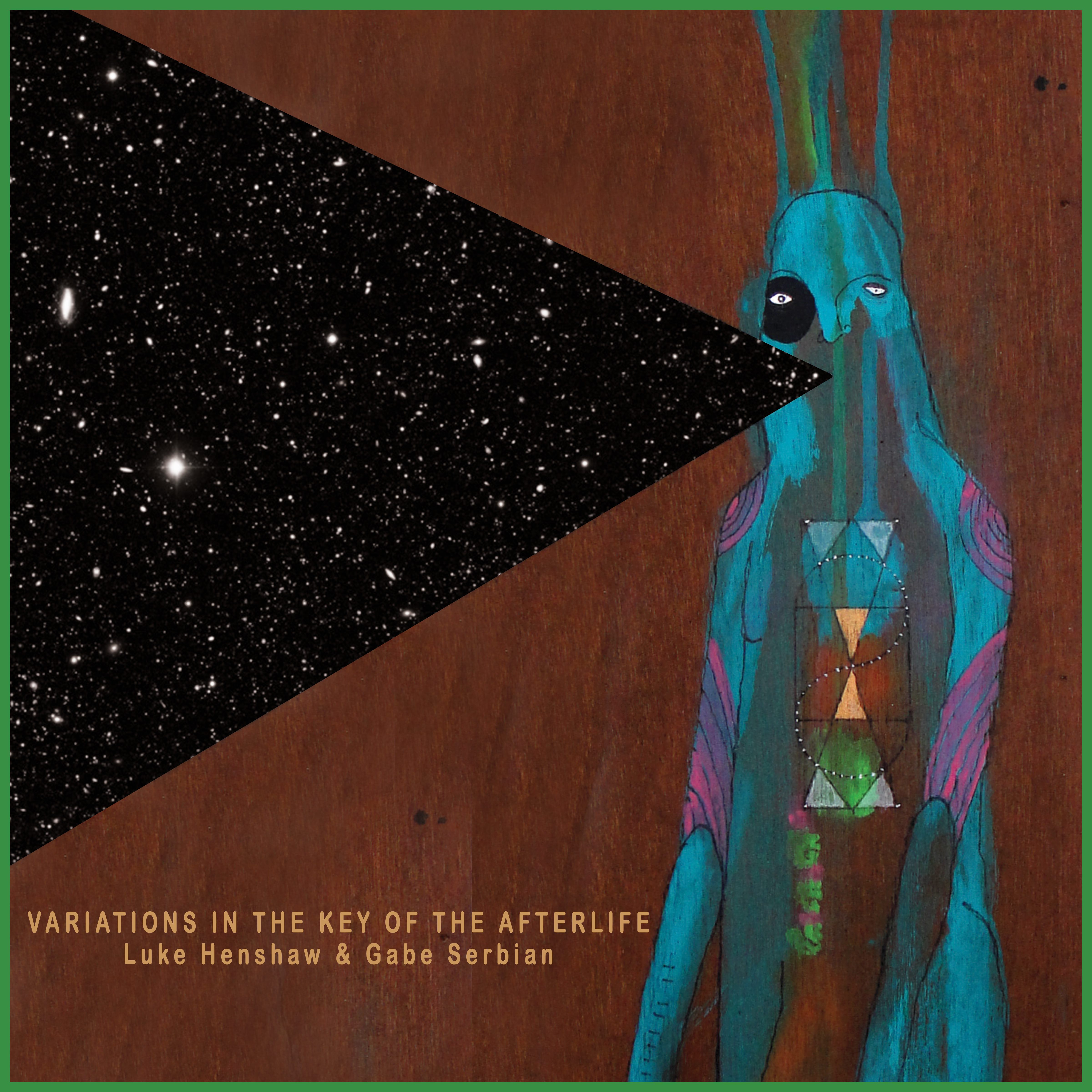 Variations in the Key of the Afterlife was recorded/mixed by Luke Henshaw at Penguin Studios. It has just been released digitally for the first time on iTunes through Three One G Records.
The video for the opening track off of Variations in the Key of the Afterlife is composed of 70's style found footage spanning deserts, body parts, and psychedelic, otherworldly visuals. Just as Henshaw has the ability to arrange and produce beats and music, he uses the same intuitive talents to arrange clips that match perfectly with the swirling, proggy, spacey, orchestral piece that Henshaw and Serbian created.
Variations in the Key of the Afterlife LP:
Variations in the Key of the Afterlife
Iron in the Soul
Orbital Sequence
Vicious & Solitary
Floating Abstractions
High Strangeness
Sacred Mantras
Troubled Sleep and False Awakenings
A Cry for Those Left Believing
The Chase Scene
Drifting Back Home