01.19
Three One G welcomes the legendary Kool Keith to our roster!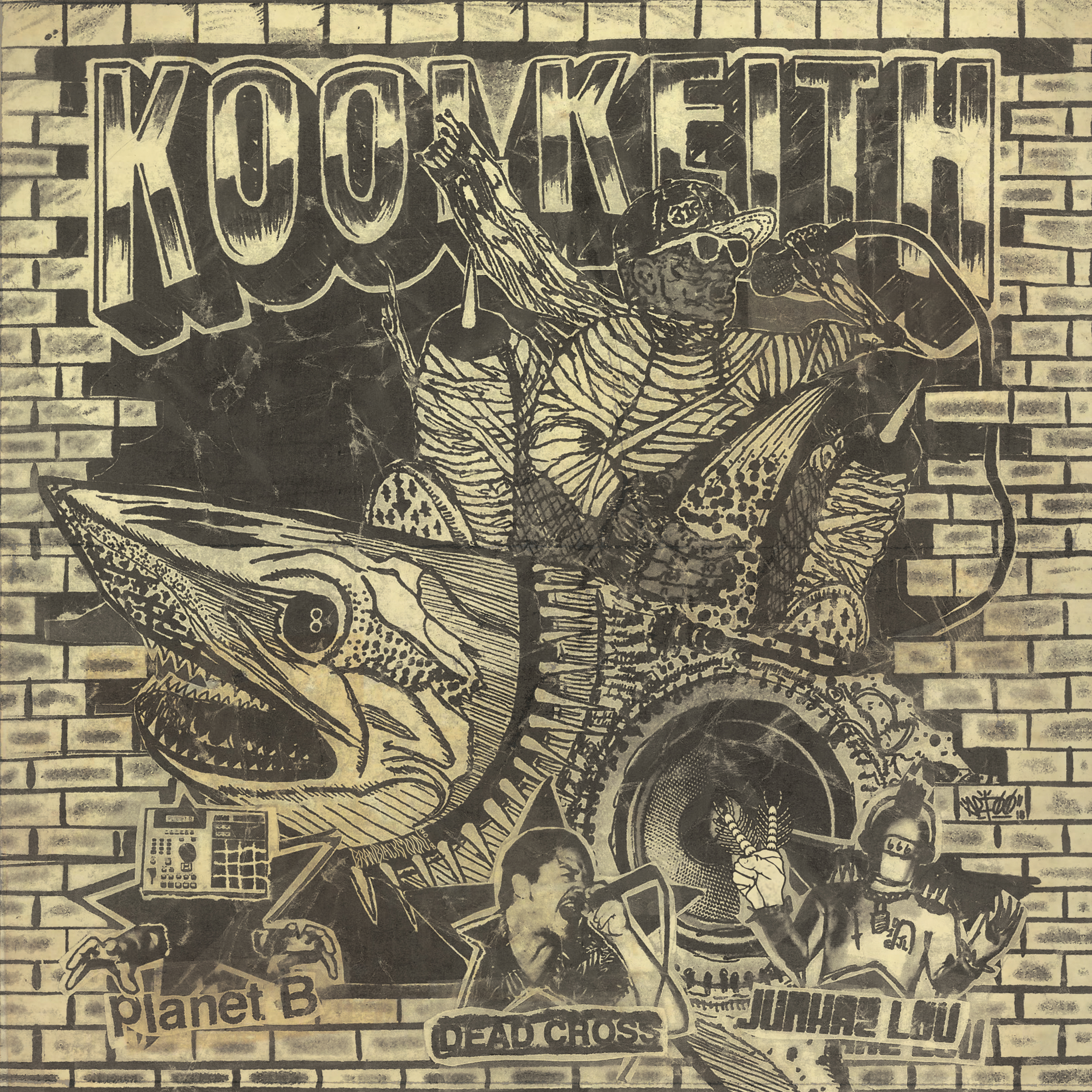 KOOL KEITH "Blast" b/w "Uncrushable" 7″ EP
"He's been a legacy act for three different generations of rap fans, written off and resurrected innumerable times. He's been deemed a goofy eccentric by those who won't tease out the grim humanity in his writing, he's been hermetically sealed in the space stations of his most devoted fans' imaginations."
-Pitchfork
"…weird and warped as ever."
-NPR
"Hip-hop stars such as Future and Kanye West may have weirded out the rap mainstream significantly over the last few years, but for all their mini-dress wearing, fashion-designing, cough-medicine-chugging appeal, they'll have to go pretty far to outweird Kool Keith, a rapper of some 58 alter egos who, for the last 30 or so years, has stood at the front of the hip-hop weirdstream…"
-The Guardian
Under many, many monikers over the years including Dr. Octagon, Dr. Dooom, and Black Elvis, legendary Bronx-based Jupiter-born rapper Kool Keith is still spitting his eccentric thoughts decades into his career with as much flow as ever. Well-known for his lyrics focused on absurd metaphors and surreal similes, Keith's oddness certainly aligns with continued collaborators Junkadelic Music as well as hip hop-punk amalgam Planet B, comprised of punk vocalist Justin Pearson (The Locust, Retox, Dead Cross) and double MPC-wielding Luke Henshaw (Sonido de la Frontera). After Keith's initial guest vocals on Planet B track "Crustfund", the duo have once again collaborated with the notorious rapper to create a blistering remix of his new track, "Blast". Where Junkadelic approach the track with a more classic hip hop vibe, focused on bass-heavy percussion, punctuated by scratching and utilizing a notable Eazy-E sample from "Switchez", Pearson steps in to deliver the same lyrics with a bit more grit in the Planet B version— a literal auditory blast to the listener. On track "Uncrushable", Henshaw brings his sci-fi, horror-inspired beats as a dark background to Keith's vocals, with additional musicianship from Tenshun (Skrapez). The EP concludes with an unlikely but somehow perfect mashup of "Uncrushable" with hardcore supergroup Dead Cross (Mike Patton, Dave Lombardo, Justin Pearson, Mike Crain) track, "Church of the Motherfuckers."
Kool Keith's newest "Blast" b/w "Uncrushable" EP will be released by Three One G Records on March 29th.
Track Blast was produced by Louis Gomez and Jeremie Kantorowicz for Junkadelic Music. Tracks Blast (Remix), Uncrushable, and Uncrushable (Dead Cross Mashup) produced by Luke Henshaw at Penguin Studios. Mastered by Brent Asbury at Beta Petrol. It will be released as a 7″ EP pressed on limited edition color vinyl, available via Three One G Records, as well as digitally through iTunes and all major platforms. Preorder link to vinyl, here.
Cover art layout by Bran Black Moon.
"Blast" b/w "Uncrushable" EP:
1. Blast
2. Uncrushable
3. Blast (Planet B remix)
4. Uncrushable (Dead Cross mashup)