02.22
SWING KIDS – Anthology (Suicide Prevention Awareness color vinyl variant)
Swing Kids – Anthology LP (Suicide Prevention Awareness Vinyl)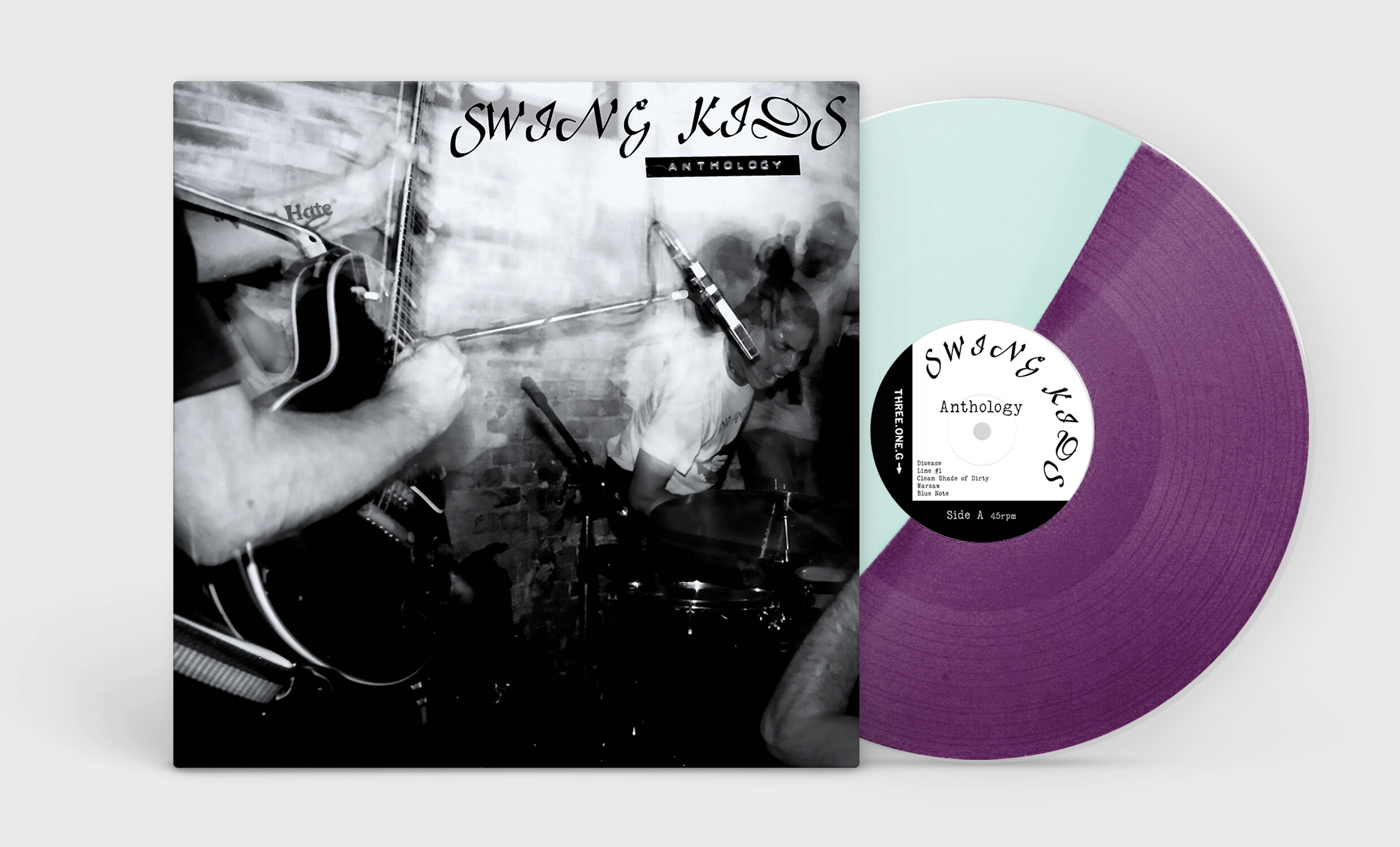 Please note: A portion of the proceeds will be donated to suicide prevention organizations.
This color variant is limited to 200 copies.
Swing Kids formed in the mid 90's out of a mix of obscure punk, hardcore, and geography-specific social politics. The band, made up of Justin Pearson, Jose Palafox, John Brady and Eric Allen drew inspiration from jazz and swing era ethics, creating a strand of genre-defying music. The band was short lived, documenting their entire existence in a handful of songs/releases over a couple of years. The band did their last few shows recruiting Jimmy Lavalle who was part of notable acts such as The Locust, The Crimson Curse, The Black Heart Procession, Gogogo Airheart, and Album Leaf, to play second guitar. Then the unexpected happened; guitarist and founding member of Swing Kids and Unbroken, Eric Allen, took his own life. Over a decade later, and Eric still lives on in his music. The final chapter of the band was written, as the remaining members had the opportunity to play two benefit shows in Southern California raising thousands of dollars for charity. The shows, or "funerals" as the band members looked at it, displayed that the band's spirit will live on, and showcased the evolution of the remaining members' musicianship. Jose Palafox went on to play in notable acts such as Bread and Circuits, Yaphet Kotto, and Baader Brains. Bassist John Brady has since played in Sweep The Leg Johnny and Agonista. Vocalist Justin Pearson is known for contributing to a multitude of bands and projects over the years including Dead Cross, The Locust, Retox, Planet B, Head Wound City, and Deaf Club.
One of Three One G's earliest releases was Swing Kids' S/T 7" EP, which featured four original tracks as well as a harsh version of Joy Division's "Warsaw". Soon after the band released this EP, they followed up with a split 10" EP with Spanakorzo, which shared band member John Brady. After a few short tours and a jaunt over to Europe, the band called it quits due to drummer Jose Palafox relocating to the Bay Area. Swing Kids did manage to track one last song, "El Camino Car Crash" which is the additional track on the digital follow-up of the band's entire collection, simply titled "Discography". Over the years, this nine-song collection would become a staple for the Three One G community. After the sudden and immense loss of founding member Eric Allen, the band reformed to play two charity shows in his memory, and the documentation of this final chapter was a self-titled 7" single featuring an updated version of "Situation on Mars" as well as a new track titled, "Fake Teeth". For the first time, all of these tracks have been remastered by Brent Asbury and are in one physical release, the complete "Anthology".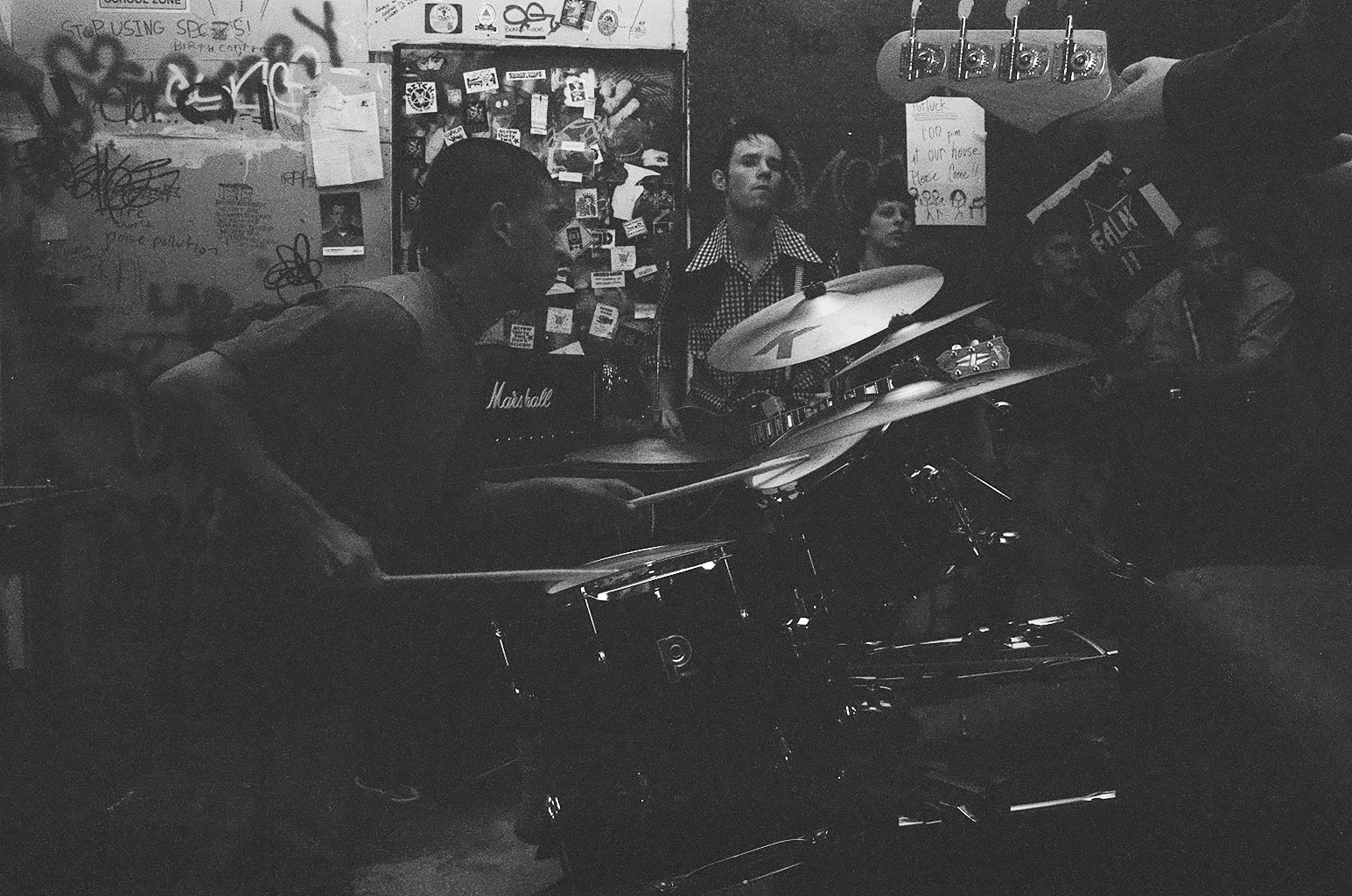 In the United States, suicide is the 10th leading cause of death. A life is lost by suicide in the country, on average, every 11 minutes. As shocking as the number may be, the U.S. has a lower suicide rate than many other countries in the world. Greater than 30 countries worldwide have a higher rate of suicide than the U.S.
When the pandemic started, and lockdowns became one of the top non-pharmaceutical interventions proposed to stymie the spread of the virus, it seemed logical for many, that their greatest concern was how to stay safe and protect their loved ones…by staying away from them. As someone who has lost several important people in my life to suicide, including Swing Kids' guitarist Eric Allen, survived my own suicide attempt, and battled years of suicide ideation, it was a different story for me; I wondered how people like me were going to survive the isolation.
Thankfully, with the help of a wonderful therapist I was privileged to meet with for several years, I have learned to manage the thoughts and keep them under control. Today, I am thankful for all that I am able to see and experience each day.
I can only speak for myself, but it seems that many who go through this battle do it not only physically isolated from others, but isolated within themselves, and from the help they desperately need. This is in part, why Jose, Justin and I discussed the topic, and it was proposed that with this next pressing of the Swing Kids 'Anthology', we donate a portion of the proceeds to an organization that helps those who are facing this battle. We will never be able to reach each individual isolated in their darkness, but my hope is that this will at least help one soul to carry on until the light shines a little brighter.
– John Brady