01.23
ADULT. and Planet B collaborative 7″ single out now!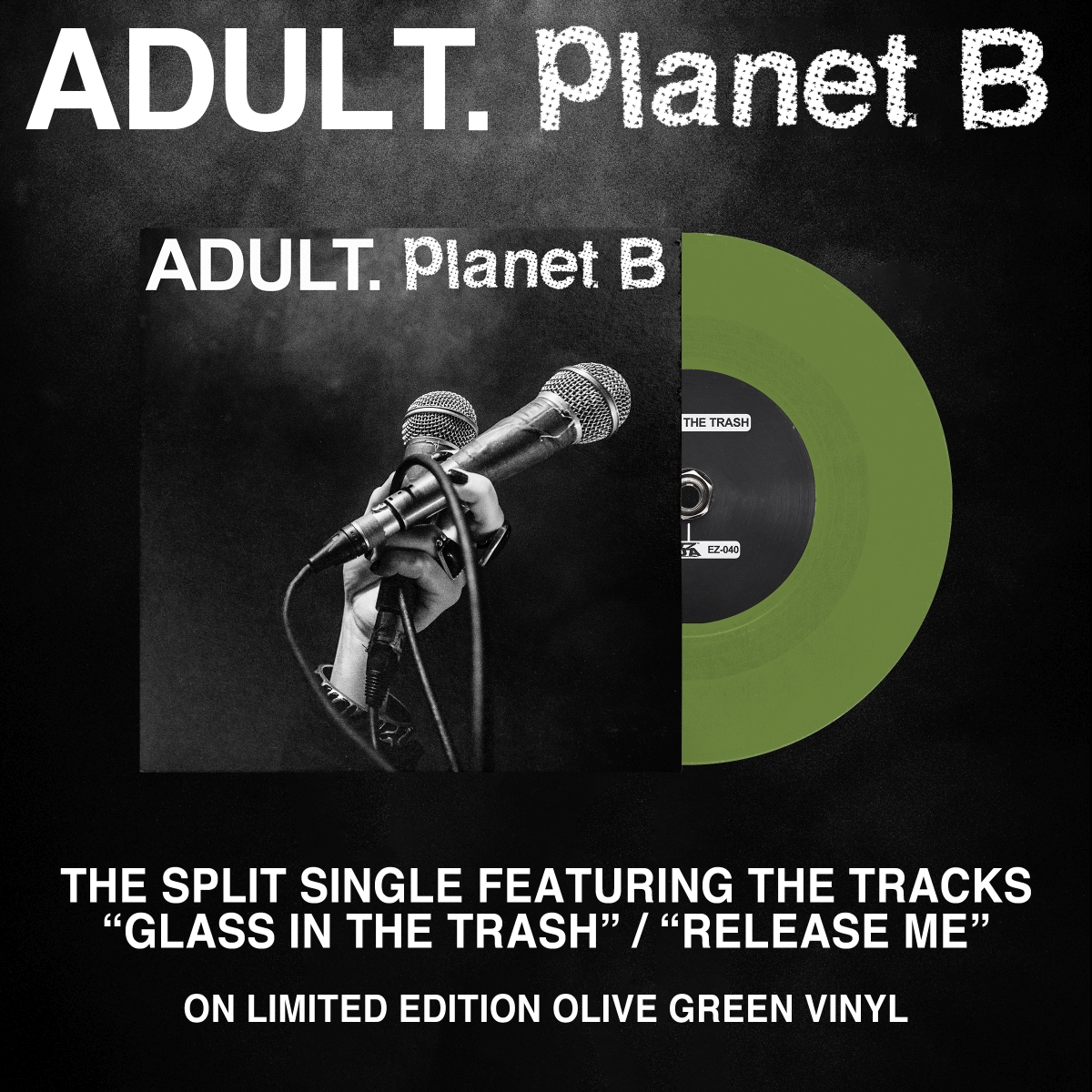 Justin Pearson (Dead Cross, Deaf Club, The Locust), Luke Henshaw (Sonido de la Frontera), Kevin Avery (Field Day, Retox) and Scott Osment (Deaf Club, Glassing, Volente Beach) formed Planet B with the shared purpose of creating music subversive in sound and sobering in message. Their music lays somewhere just out of reach of genre, with aesthetics rooted in hip hop, hardcore punk, turntablism, and 70s-80s horror movie scores. It is catchy, heavily percussive, and eerie all at once, much like the creative output of dark dance duo ADULT., a pair that seek to harness "the perverse aspects of the late '70s analog dystopian post-modernism." These artists' bodies of work mirror one another in form and function, and both "Release Me" and "Glass in The Trash" encapsulates the ethos of both, allowing the duos' similar mindsets to collide. Nicola Kuperus's hypnotic vocals add an occult aura, mysteriously alluring and supernatural, pulsating and equally intense alongside Pearson's aggressive style. Henshaw and Adam Lee Miller's sampling, sequencing and synthesizing entangle and diverge seamlessly, providing dance-driven soundtracks fit for an apocalypse. Both tracks ebb and flow, pull and push, begs to be released and yet remains throbbing in your head long after it ends.
This record has been recorded by Adam Lee Miller and Luke Henshaw. Mixed and mastered by Brent Asbury at Measurable Harm. Pressed on limited edition 7" color vinyl with two variants, neon orange and olive green. It will be released by Three One G on Jan. 6th. Preorder, here.