03.22
Cult & Culture Ep. 19 feat. Karlos Paez (Sonido de la Frontera)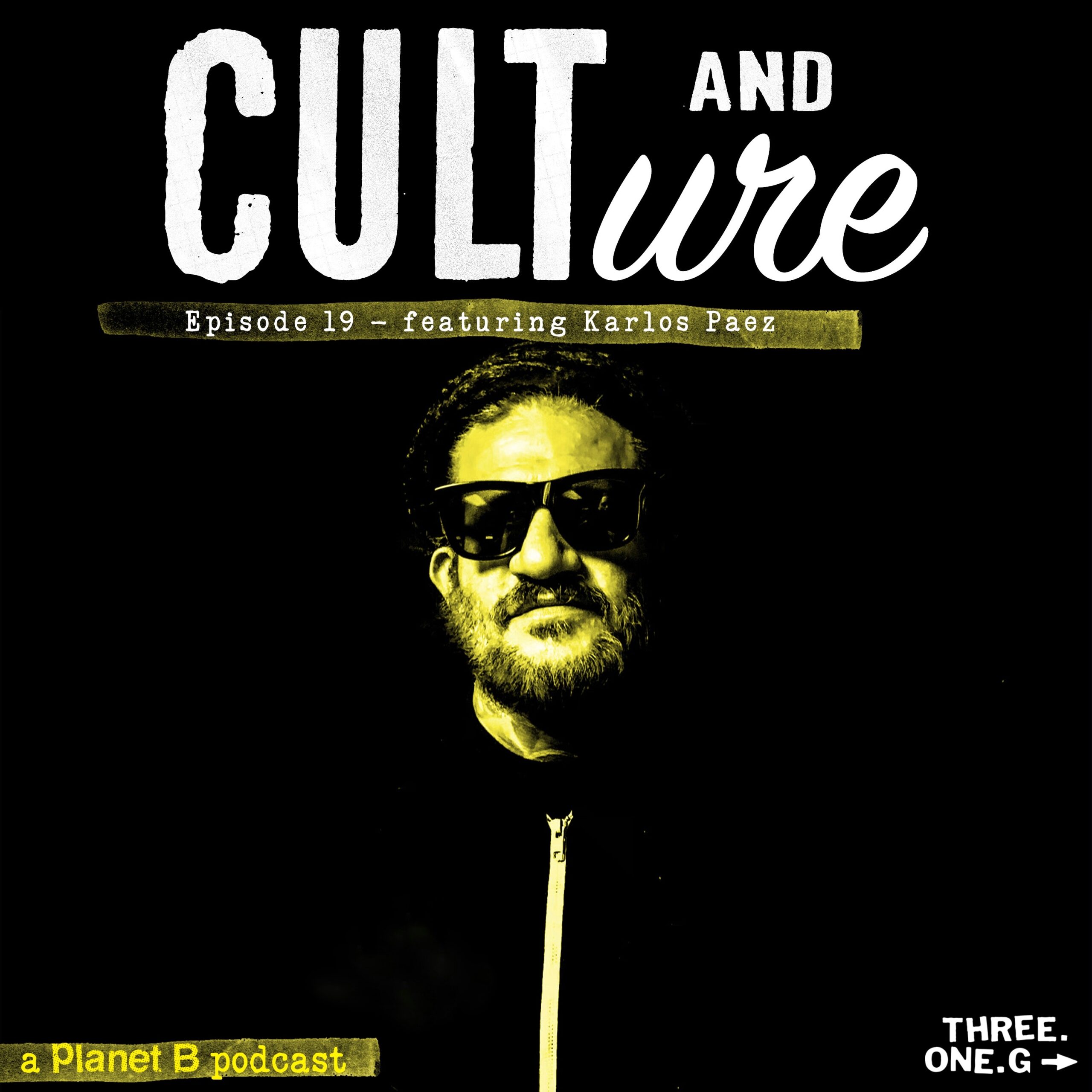 The concept of Cult and Culture began as a short segment created by Justin Pearson, an internationally known musician, record label owner (Three One G Records), author, and actor. He is best known as bassist/vocalist for bands such as Dead Cross, The Locust, and Retox. Justin has come to know and work with a broad spectrum of captivating personalities and brilliant minds, many of which are key figures in the realm of popular culture and cult followings alike. John Waters was one of the first people interviewed for the project- an icon of both cult and culture. Other guests include a broad scope of musicians, producers, authors, and anyone passionate about what they do. In its infancy, segments were shorter, 10-20 minutes, and would be recorded while on tour. Since then, Pearson has collaborated with producer and musician Luke Henshaw (Planet B, Sonido de la Frontera) to build the idea into a proper podcast, now recorded at Penguin Studios in San Diego. The focus is not intended to be solely on people in any one realm, and because guests are friends and family, the conversations are frank, informal, well-informed and genuine.
Episode 19 is a conversation with San Diego-based Karlos Paez of B*Side Players and Sonido de la Frontera. Karlos is a "musician, DJ, producer, songwriter, activist, and thrift store hustler" whose music incorporates elements of cumbia, funk, acid jazz, soul, Latin groove, Afro-beat, and hip hop, among others. With a career spanning over 25 years, this episode touches on many of Paez's early musical influences, even drawing connections to the less obvious straight edge and hardcore communities he grew up around in the 90s, where he would meet punks that would end up in the rhythm sections of his bands. Karlos reflects on his personal history, from sharing a rehearsal space with P.O.D. when both were just starting out, to B*Side Players playing 180 shows a year as a successful 9+ piece party band and getting to travel the world. Luke, Justin, and Karlos also discuss the dynamics of playing in a 3 piece band versus a 9 piece, the visual aspect of performing with regards to style, and the importance of acknowledging and embracing where you come from.
Catch up on all episodes of Cult and Culture podcast, via iTunes, or through Three One G's Soundcloud.