11.17
Dead Cross "Church of the Motherfuckers" video premiere!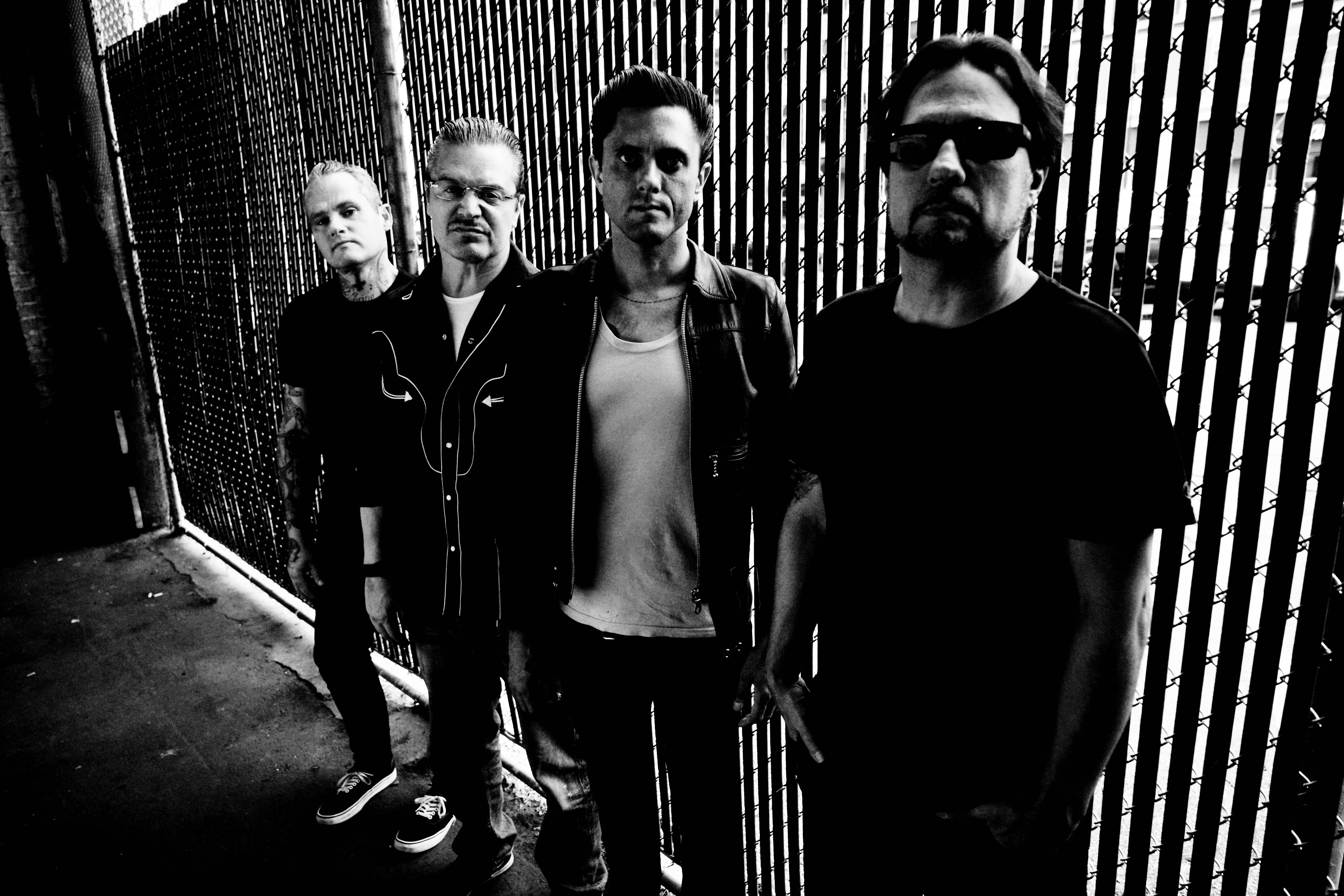 Dead Cross debut a visual rebuke of organized religion in the band's video for "Church of the Motherfuckers".
"We are not capable of understanding aspects of molecular genetics, let alone the universe," said bass player Justin Pearson of the Michael Panduro directed clip. "I'd rather not fill in the blanks with outlandish oppressive morals, offensive social politics, and patriarchal garbage. In the year 2017 AD some humans still think there is a god."
The band, which includes Dave Lombardo (ex-Slayer/Suicidal Tendencies), the aforementioned Justin Pearson (Retox/The Locust), Mike Patton (Faith No More/Tomahawk) and Michael Crain (Retox, Festival of Dead Deer), recently announced they'll head to Europe next summer, already confirming a June 17 performance at Download Paris. More dates will be announced soon.
Dead Cross released their self-titled debut album in early August, which was followed by a five-week trek across North America including a spot at Riot Fest. Rolling Stone said the album contains "10 charging, head-spinning ragers," Revolver dubbed it a "28-minute blitzkrieg" and the LA Weekly proclaimed: "The band's self-titled debut is a 28-minute burst of pure punk force, and is easily the most vitriolic material that either Lombardo or Patton has been involved with in many years."
Dead Cross vinyl and merchandise is available here.