08.23
Don't Fall In Love With Yourself – Limited Blu-ray release!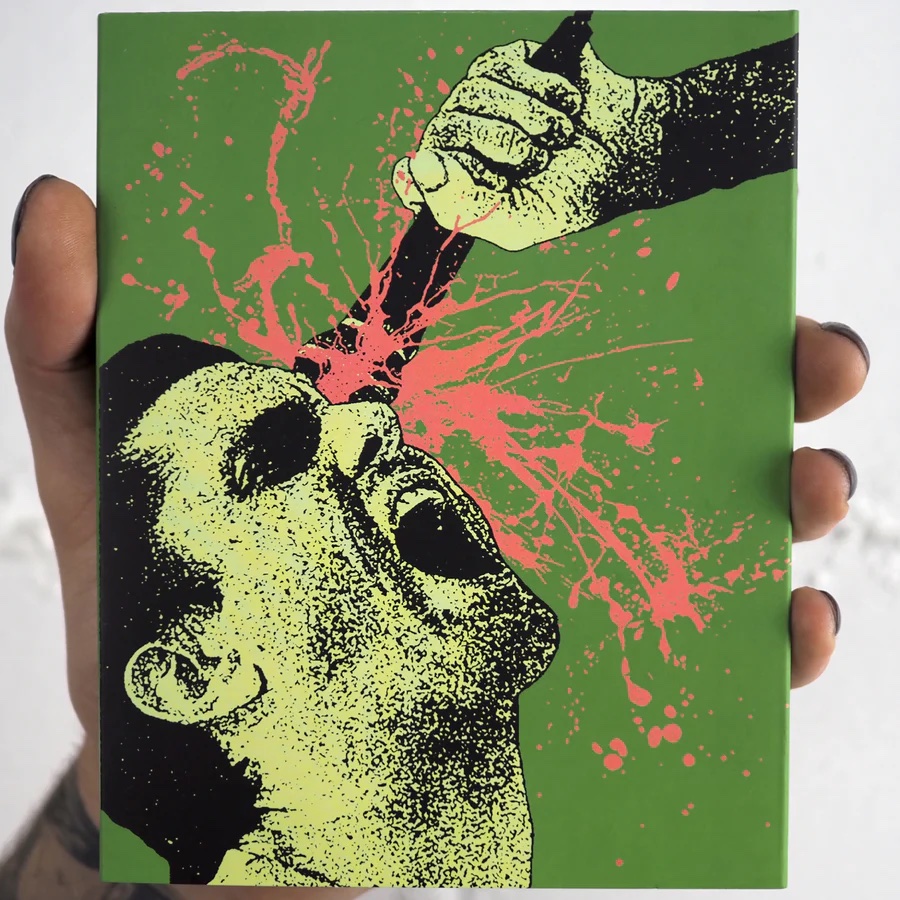 This special limited edition slipcover (designed by Steak Mtn) is limited to 1,000 units and is only available from Vinegar Syndrome and at select indie retailers. Absolutely no major retailers will be stocking them.
ETR Media is the brand new film distribution arm of Enjoy the Ride Records, a Long Island based record label, specializing in cult following reissues through a variety of genres. ETR Media releases will adhere to the same quality standards as fans have come to associate with their lavish LP reissues. Vinegar Syndrome's sister company, OCN Distribution, is thrilled to be representing this new and unique home video line!
Don't Fall in Love with Yourself is a documentary that explores the life of enigmatic musician and artist, Justin Pearson. From childhood tragedy to his rise in the San Diego punk scene, Don't Fall in Love with Yourself takes an in-depth look at a career made out of blood, sweat and spit.
Much of the footage has been sourced from dozens of VHS & Mini-DV tapes recorded over the past three decades. With never-before-seen footage of one of the most interesting and unique musical movements is recent memory.
Interviews include Justin Pearson, Dave Lombardo, Eric Paul, Gabe Serbian, Jason Pettigrew, Travis Ryan, Jeremy Bolm, Jon Syverson, Molly Neuman and more.
directed by: Jon Nix
starring: Justin Pearson, Dave Lombardo, Jeremy Bolm, Travis Ryan, Eric Paul, Gabe Serbian, Jason Pettigrew
2023 / 93 min / 1.78:1 / English DTS-HD MA 2.0
Additional info:
Region Free Blu-ray
20+ minutes of additional interview footage
Director commentary
Live footage of The Locust
Trailers
English subtitles