12.17
"Love Oakland" – Ghost Ship Fire Compilation Benefit Album now available in our web store!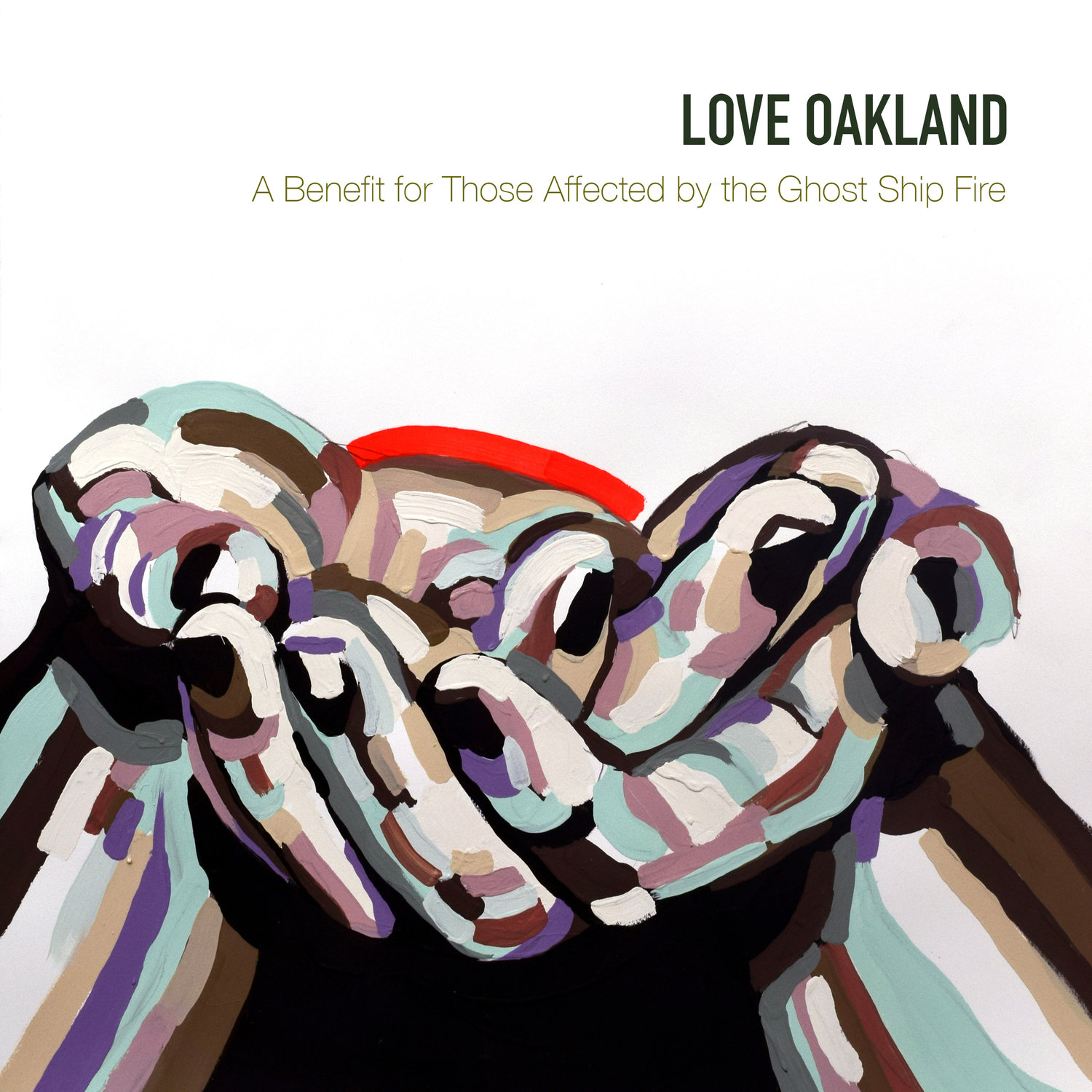 "Love Oakland" – Ghost Ship Fire Compilation Benefit Album: A compilation of twelve songs dedicated to the 36 people that lost their lives in the Ghost Ship Fire of Oakland, CA on December 2nd, 2016.
This project is the brainchild of Ed Taylor, who runs Loose Grip Records. All proceeds from this release go to The Oakland Family Fund, which was started in the wake of the Ghost Ship Fire to help artists maintain and keep their living spaces in the Oakland area. Much of the funds raised thus far have gone towards other artists' spaces to upgrade smoke alarm and sprinkler systems, purchase fire extinguishers, upgrade electrical and plumbing issues to bring spaces up to code, and to pay for attorney fees in many eviction cases. This benefit is a mix of well-known artists such as King Khan, John Dwyer's synth-heavy Damaged Bug, Tony Molina (of Dystrophy), Justin Pearson and Gabe Serbian of The Locust with Nick Zinner of The Yeah Yeah Yeahs (collaborating as Planet B), as well as Bay Area artists connected to the DIY scene like Nopes, Naked Lights, Scraper, and New Faultlines.
The Love Oakland LP was released July 2017 and can be purchased here.
Love Oakland tracklist:
Damaged Bug – Anchorite Showdown
Planet B – Never Let Me Down Again
Nopes – Shedding
Naked Lights – Hyde
Scraper – Lookin' for Pain
HGS – Mopey Monster / Klown March
Saba Lou – Love Letter Full of Promises
New Faultlines – Mendocino
Tony Molina – Fluff
King Khan – The Mourning Song
Silver Shadows – You Were Right (Part Time Punks Session)
Jaime Paul Lamb – When I'm Gone