10.19
Rob Moran (Narrows, Some Girls, Unbroken) gives the lowdown on getting high on coffee!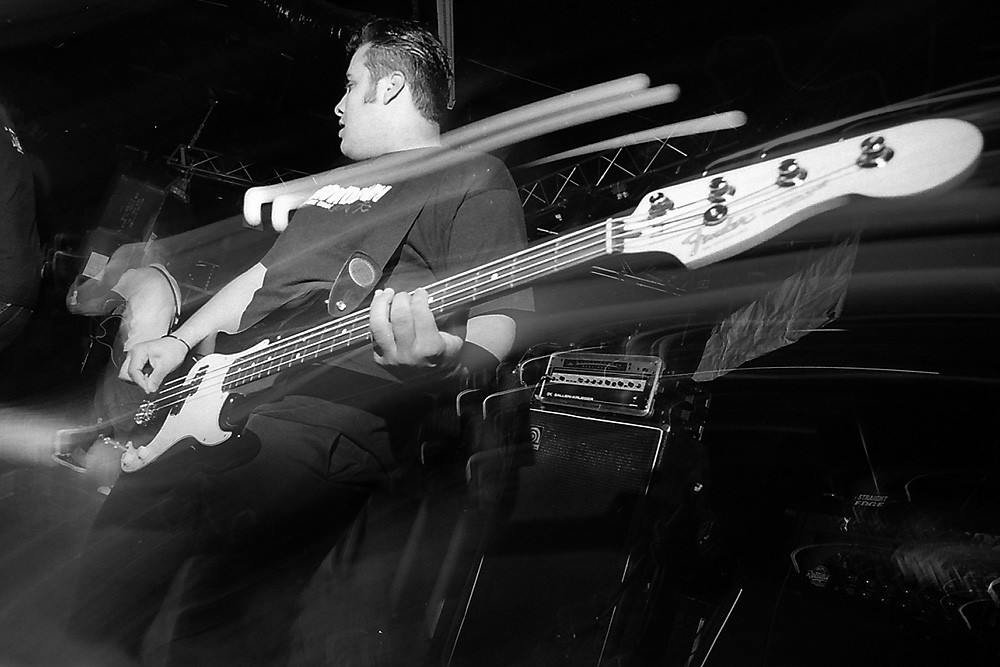 Rob Moran (of Three One G bands Narrows, Some Girls, and the legendary Unbroken) spends a good deal of time these days traveling for work, as well as running the San Diego hardcore community's cafe of choice, Heartwork Coffee. Since the start of 2019, he's taken to documenting 365 days of coffee, sometimes downing three + cups a day. Given his caffeine connoisseur status, Three One G asked him to share his five favorite coffee shops, and as you can see, he has covered a lot of ground in search of the best grounds (Get it? That's coffee humor). Here are his picks:
Bear Pond Espresso – Shimokitazawa, Tokyo
There is no better espresso in the world in my not so expert opinion. While I believe to each their own when it comes to preference, I enjoy a nice chocolate/caramel richness when it comes to espresso. This tiny shop in Tokyo is just unreal. I don't know how Katsu extracts the way he does, but every time I go, I am blown away by the coffee and the kindness. I just absolutely love this place.
Laynes Espresso– Leeds, UK
This cozy shop just nails it on all fronts. Offering vegan and traditional options, they are fantastic at what they do and were one of the first shops in the UK that floored me.
Espresso Vivace – Seattle, Washington
This was the shop that really got me on to coffee. I never knew what coffee was capable of tasting like until I came here on tour in the early 2000s. In fact, this place was the reason I wanted to open up a shop.
Timeless Coffee – Oakland, California
Incredible espresso, unique pour overs and an entirely vegan menu, this place is as solid as they come. I've been probably 8-9 times over the years and never once had a bad coffee. Always friendly and their food menu is a ripper.
Temple Coffee and Donuts – Leeds, UK
Again, another shop in Leeds…nestled in a warehouse district in the outskirts of Leeds, this all vegan shop has wild ass doughnuts and they serve Dark Arts coffee which I find to be one of the best roasters in the UK. Plenty of seating and lots to look at while enjoying your coffee, I loved this place.
Other spots I've enjoyed:
Chromatic Coffee – San Jose, CA
Temple Coffee – Sacramento, CA
Blue Bottle Coffee – Shinagawa, Tokyo
Coffee Supreme – Shibuya, Tokyo
Dark Matter – Chicago, IL
Collage Coffee – Los Angeles, CA
787 – New York, NY