09.21
RUN FOR YOUR FUCKING LIFE – self titled LP OUT NOW!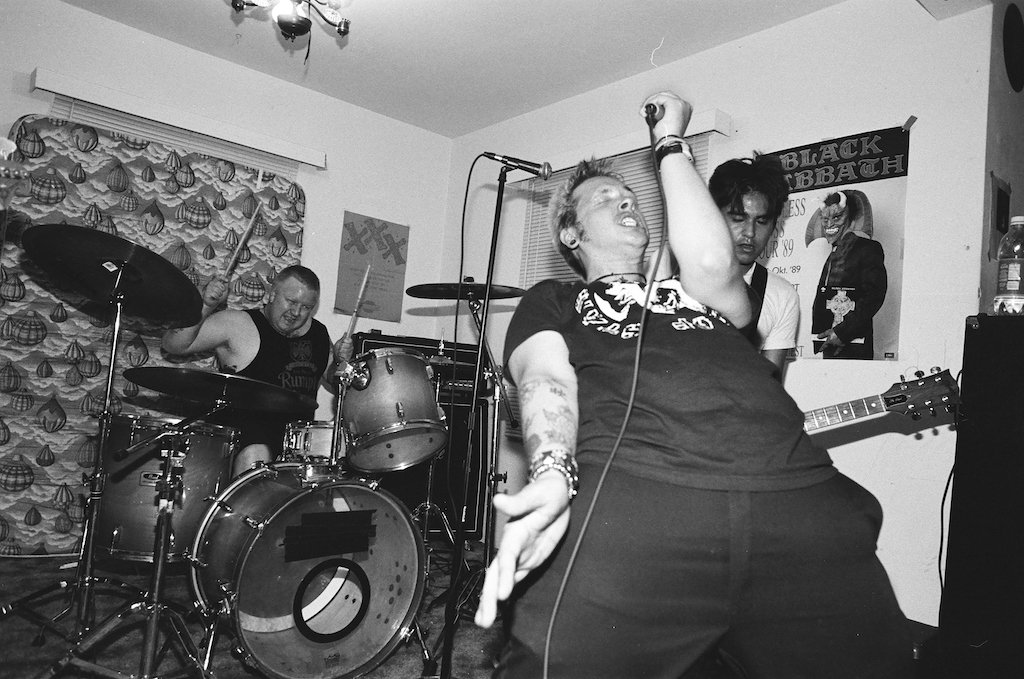 Active 1994-2001, blazing coming-of-age hardcore from right by the border, RFYFL was Jason Weedon, Fernando Cruz (Bumbklaatt, Rail them to Death, Los Kagados, Agonista, Illegal Visions), Jef Shadoan (A.R.M – Anti-Repression-Music, features lyrics written by incarcerated persons to end the prison industrial complex) and Danny Calderon. The band survived as long as they could. Fighting bad reputations, being broke, addictions and neo-nazis, they put in the work. Known to fuck with a wide range of heads, you could find them on a porch with a couple dozen friends from all corners of the underground, duping tapes, giving tats, cutting stencils, sewing patches, screening shirts, organizing shows, etc. Some called it DIY, but real punk kids had no choice. RFYFL brought a ferocity that shred through mediocrity like a rusted hatchet. If you were there, it was how they cut into your memory. Most bands have a circuit they network, but RFYFL made no such safe assumptions. They spent one summer playing local show after local show with Davey and Tiltwheel. Crust punx Krakass seemed to share the bill constantly. From doomcore Durga and og's The Dragons, to loose cannons Firefighters For Christ. From The Black Heart Procession to The Varukers. Punx from Tijuana always booked them and came out, and so did San Diego white-belts. Burning hard for those few years, they released a 7-inch themselves with help from friends at Hopscotch, and a 45 LP and CD discography on Gloom.
Run For Your Fucking Life was mixed and recorded by Gar Wood (Hot Snakes, Tanner, etc.). This album will is now available for the first time since its initial pressing in 2001, through Three One G Records. It is pressed on 250 red and 250 clear color vinyl variants.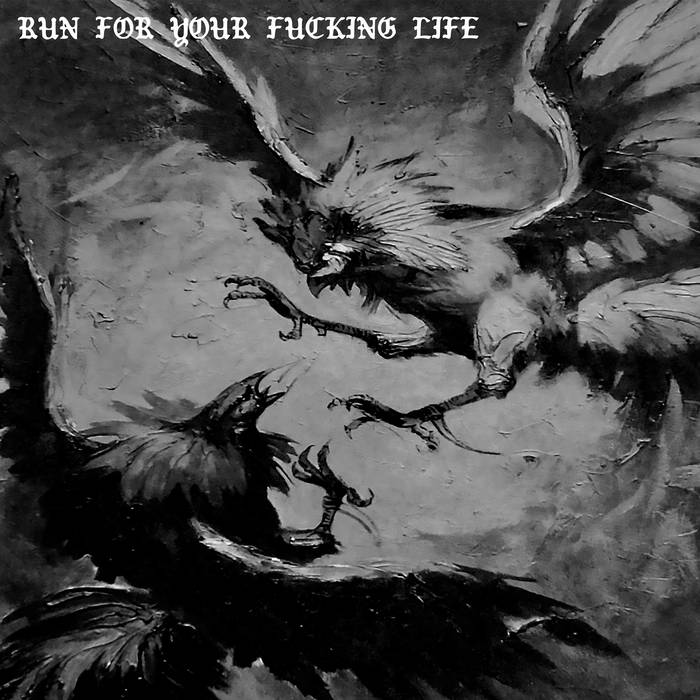 Influenced by the likes of Econochrist, Neurosis, Dead And Gone, Born Against, Youth Of Today, Poison Idea, Capitalist Casualties, Filth, etc., this album functioned as a late-century diatribe that called for reckoning of powers that be while admitting hopelessness at witnessing wanton abandon. At the same time, it is a promise to deliver vengeful lashings by any means, cutting through the muck to find belonging and relief amongst the truest– a gathering of disillusioned freedom fighters. In 2019, RFYFL lost their vocalist and dear brother, Jason Weedon. This redux of the 2001 self-titled 45LP attempts to honor Jason by making more available some of his great work. Jason united and healed the scene, and the nihilistic visions of hardcore kids everywhere, like no other. This album is dedicated to Jason's spirit.