04.22
The Locust – New Erections vinyl variant repress!
As destructive as they are innovative, the Locust – San Diego's boundary-crushing merchants of abrasive, noisy, synth-infused grind-punk – sets the hazmat meter on high and expands its sound on New Erections. Praised by The L.A. Weekly for "creating a new, more dangerous paradigm for punk" this resourceful foursome builds on that belief with the vast, textural Alex Newport-produced follow up to its 2003 ANTI- debut Plague Soundscapes. Be it the reckless, riotous "We Have Reached an Official Verdict: Nobody Gives a Shit"; the scathing, cathartic "Full Frontal Obscurity"; or the sonic skull fuck "Book of Bot," the Locust's ongoing satire of America's Wonder Bread culture is destined to give you a stiffie.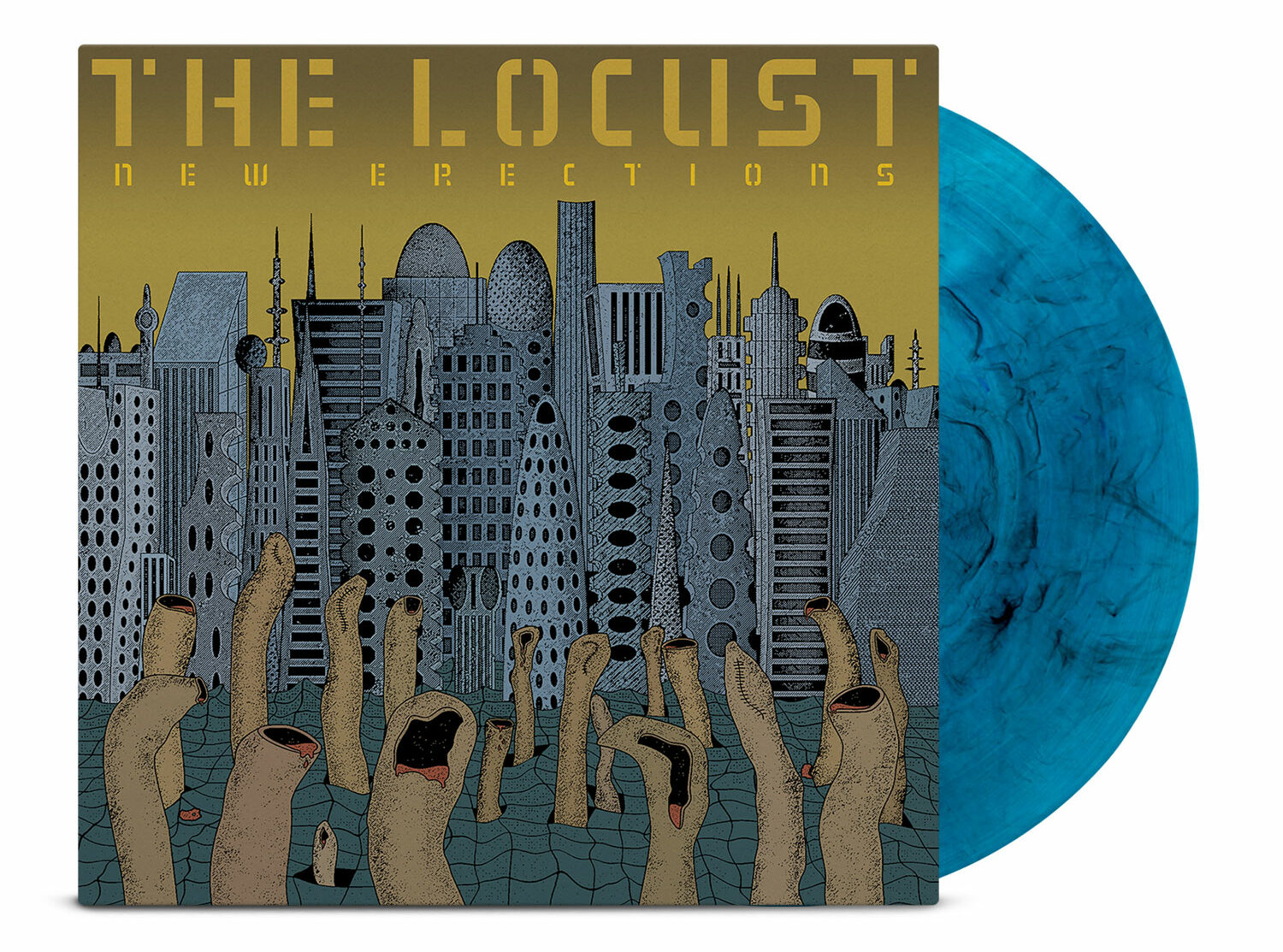 Track Listing:
AOTKPTA
We Have Reached an Official Verdict: Nobody Gives a Shit
The Unwilling…Led by the Unqualified…Doing the Unnecessary…For the Ungrateful
One Manometer Away From Mutually Assured Relocation
Full Frontal Obscurity
Scavenger, Invader
Hot Tubs Full of Brand New Fuel
God Wants Us All to Work in Factories
Book of Bot
Slum Service (Served on the Sly)
Tower of Mammal
Purchase the Three One G vinyl variant here.
Commercial by Displaced/ Replaced.