07.21
THREE ONE G presents: Two nights in SoCal, a post apocalyptic showcase!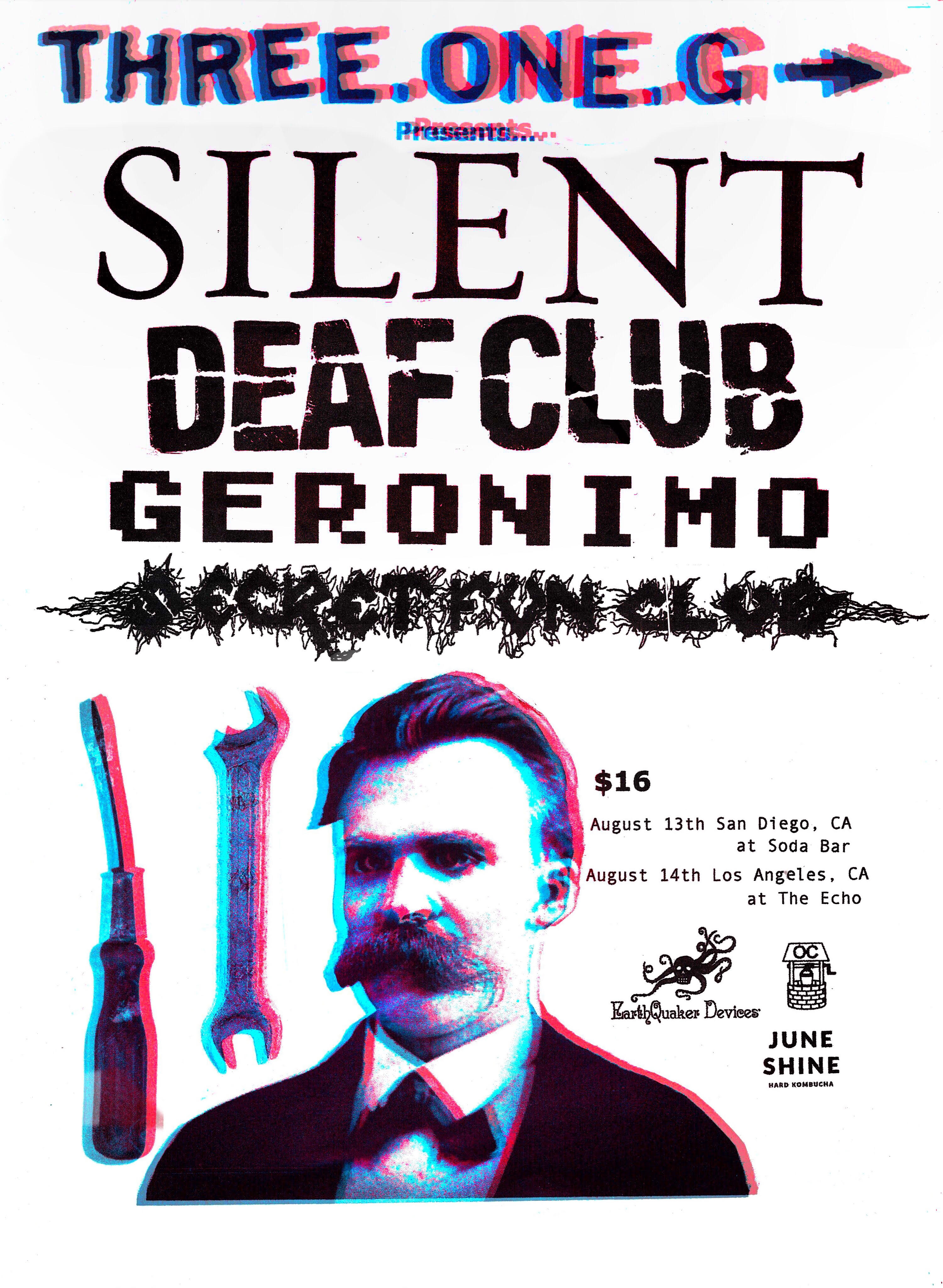 Three One G Presents:
Silent
Deaf Club
Geronimo
Secret Fun Club
August 13th – San Diego, CA at Soda Bar
Purchase tickets HERE.
August 14th – Los Angeles, CA at The Echo (5 PM matinee show)
Purchase tickets HERE.
$16
T-shirt and vinyl giveaways throughout the night.
Sponsored by Earthquaker Devices, Online Ceramics, and June Shine.