03.22
Three One G welcomes HAUNTED HORSES to our roster!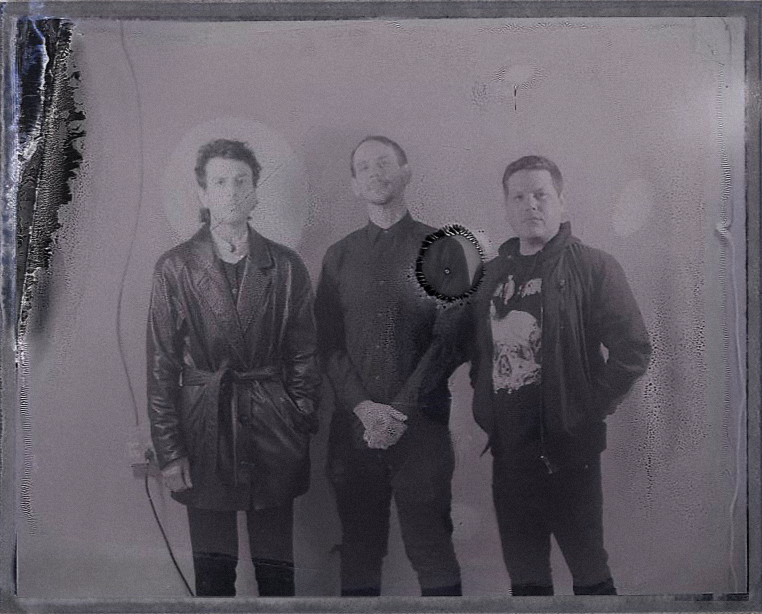 Haunted Horses is an industrial-punk trio hailing from Seattle, WA. Their sound is thunderous and chaotic, utilizing a wall of noise techniques through an onslaught of keys, guitars and drums. Myke Pelly's off kilter drumming and Colin Dawson's architectural noise structures create jittery post-punk that is both upbeat and gloomy. Most recently, the band enlisted Seattle-based bassist Brian McClelland of Filth is Eternal and He Whose Ox is Gored, creating an added level of heavy rhythmic noise that not only contributes an exciting dynamic layer to the album sonically, but to their already-captivating live performance as well. The bleak vocals are persistently ominous in a seductive way, conjuring up the nightmarish aura of a dissonant horror-film soundtrack. With reviewers like Anthony Fantano (Needle Drop) likening their previous work to legendary bands such as Swans, Bauhaus, and Killing Joke, Haunted Horses carry on the tradition of noise that can terrorize as well as entrance, oftentimes simultaneously. This is evident in the list of hard-hitting contemporaries they've shared the stage and toured with, including Lingua Ignota, Portrayal of Guilt, A Place to Bury Strangers, Bambara, and Boy Harsher. Fans of Einstürzende Neubauten, Swans, Girl Band, Death Grips, The Soft Moon, Street Sects, Ho99o9, and Uniform will find Haunted Horses a welcome addition to their lexicon.
More news to be announced soon, please stay tuned!
Photo credit: David Choe