02.19
Three One G welcomes MORE PAIN to our roster!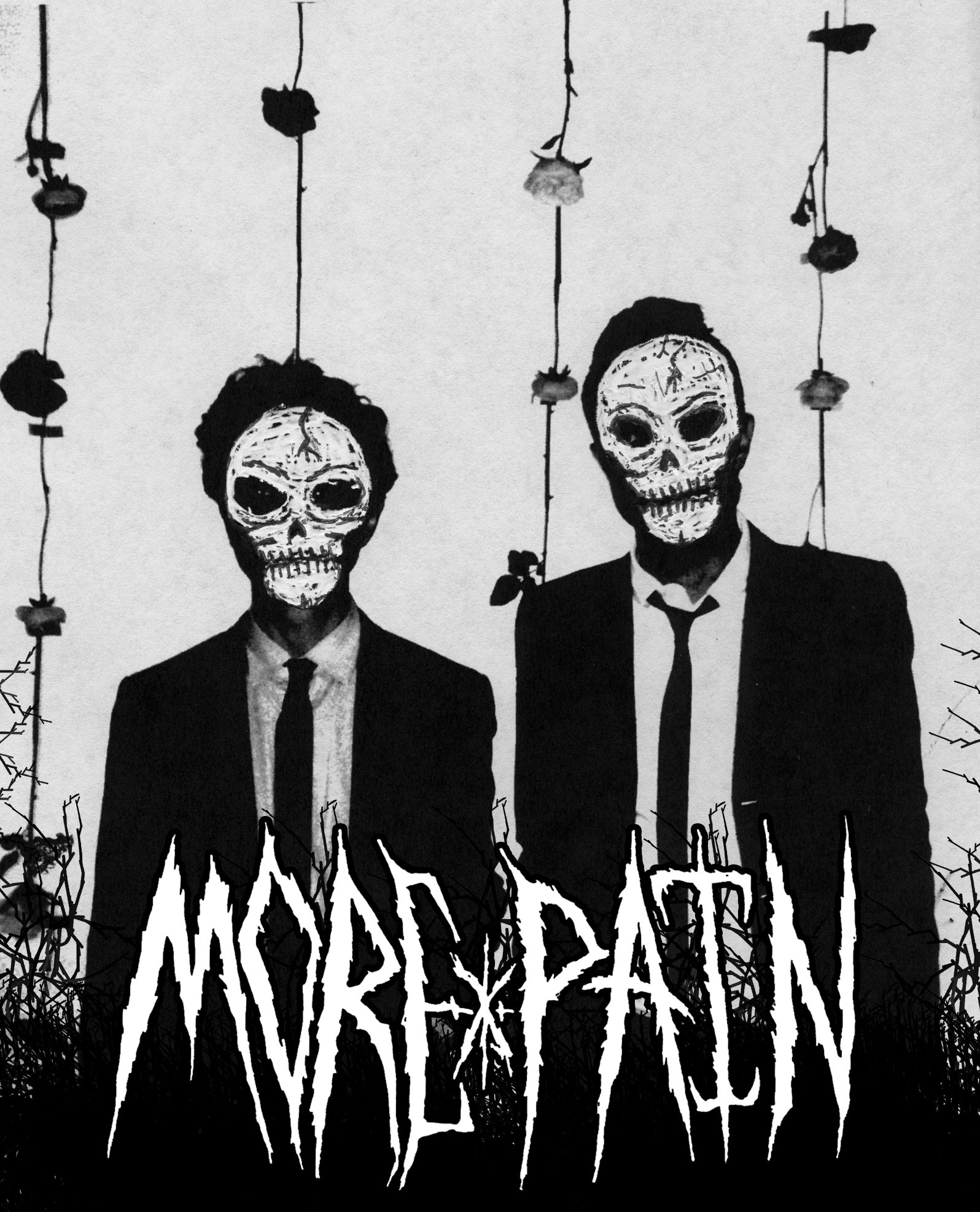 MORE PAIN is thrash turned rotten, riding a vile wave of scum all the way in from sea. Hints of Head Wound City creep its way into the chaos, as two long time comrades, Nick Zinner (Yeah Yeah Yeahs) and Justin Pearson (Dead Cross, The Locust, Retox), create a scathing score meant for surfing witches and black magick in the sand. MORE PAIN's debut self-titled EP will be released on limited edition x-ray Flexi disc, with layout by The Black Moon Design. A powder keg equal parts blast beat, feedback and vocals meant to annihilate all in its path, the fuse is short, the tracks are shorter.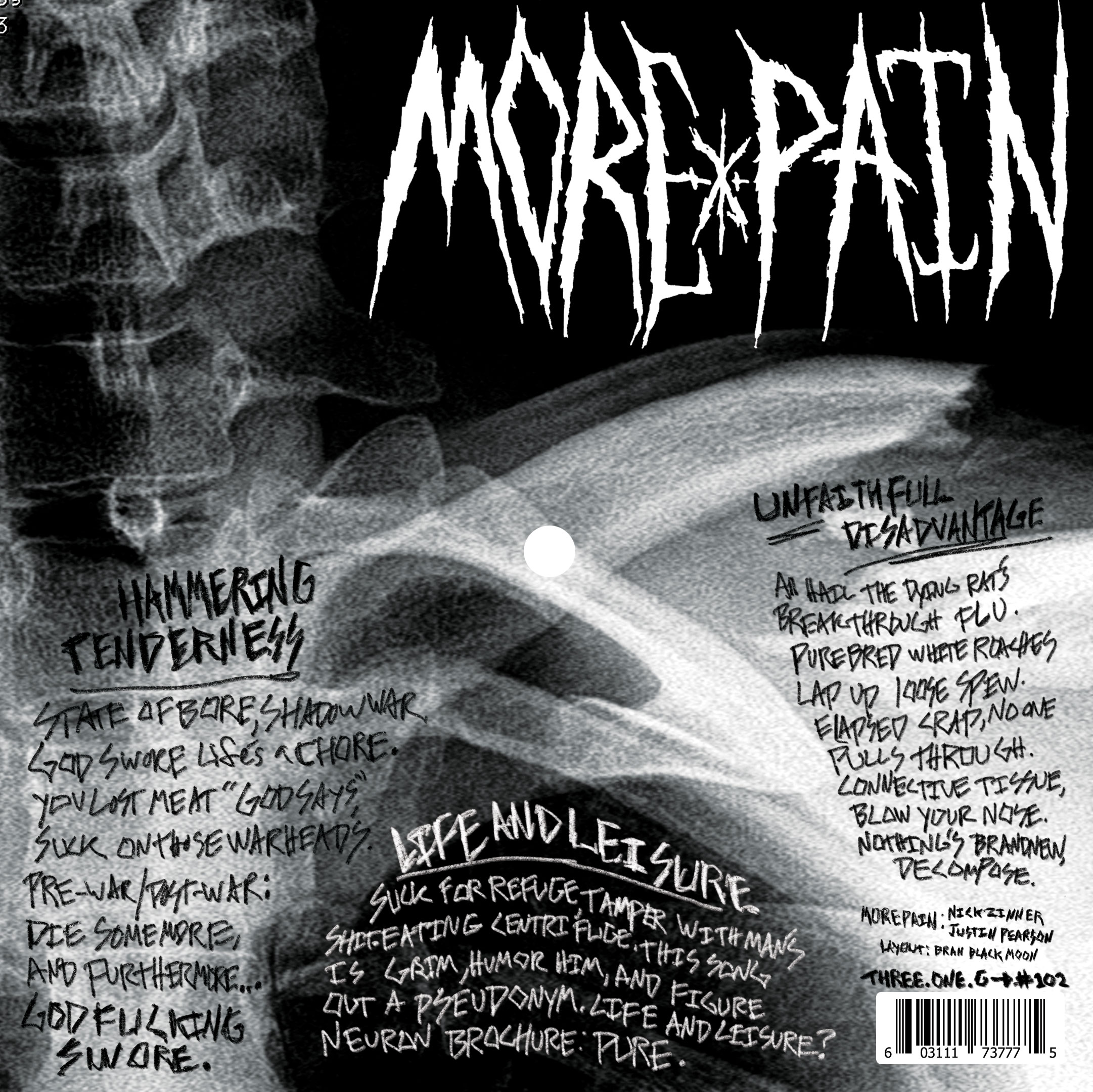 The tracks will be available on limited edition X-RAY flexi disc as well as digitally through Three One G Records.
Album design and layout by The Black Moon Design.