06.15
Variations In The Key Of Afterlife LP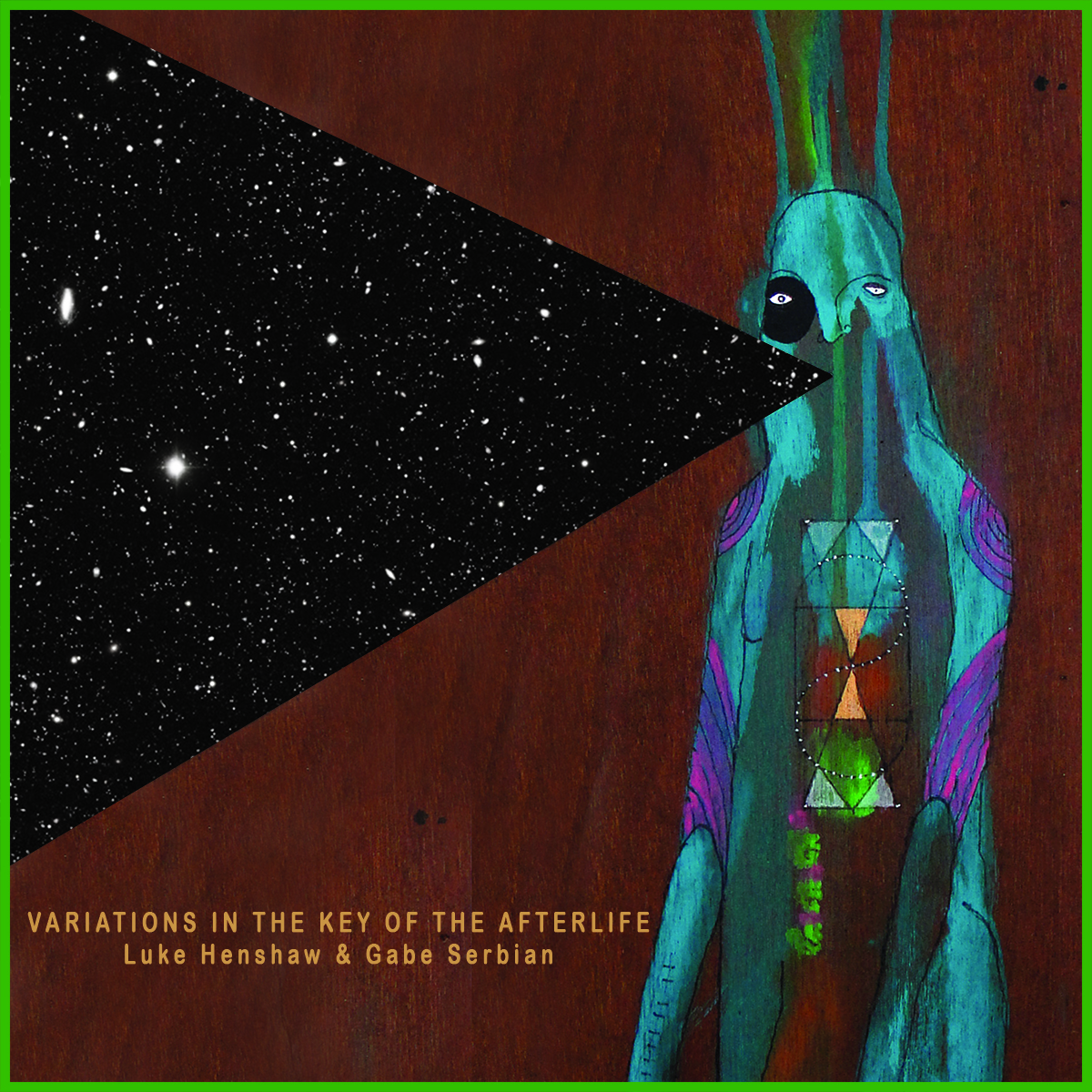 Variations In The Key Of The Afterlife is the first release derived from the collaborative effort between Luke Henshaw and Gabe Serbian. Many different descriptions come to mind when trying to put a finger on the sound they have created, but just one single word cannot do it justice. Cinematic, Space Rock, Funky Avant-Garde. One might even venture to label it Post Prog. Variations is an instrumental journey through a digital cosmos filled with analog planets and electric stars. It's chock full of huge drums, and moving instrumentation, provided by a large selection of different instruments from Bass, Sax, Flute, and String section to Fender Rhodes, MPC, Mellotron, and Brass section. Luke Henshaw is the man behind the breakbeats from the legendary Needle Thrashers DELTA and GAMMA. Henshaw has the vision to bring artists of many styles and backgrounds together, outside of their element, to create a unique, and thought provoking sound. Gabe Serbian is the hard hitting drummer for such powerhouse groups as The Locust, and ZU. Serbian was named one of the Top 100 Drummers of Alternative Rock by SPIN Magazine. Rightly so, his drumming is as much pounding as it is dynamic.
Henshaw and Serbian met through Justin Pearson at a studio session being held at Penguin Studio in San Diego, California. The session was a recording for parts of the score, and soundtrack, to Italian Director Asia Argento's latest movieINCOMPRESSA. Between recordings, it was only natural for them to trade licks in impromptu jams, which built the framework for Variations. With Henshaw and Serbian at the controls, it's time to strap yourselves in and prepare for blast off as they take you through Variations In The Key Of The Afterlife.?
Album Credits
Luke Henshaw
Gabe Serbian
Matt Resovich – Violin
Alia Jyawook – Cello
Russ Gonzales – Sax
Emily Gray – Flute
Mike Benge – Trombone
Karlos Paez – Trumpet
Jeff Raddatz – Additional Percussion
Justin Pearson – Effects & Additional Bass
Limited to 500 copies. Pre-order HERE.