02.23
Venamoris – Drown in Emotion LP out now!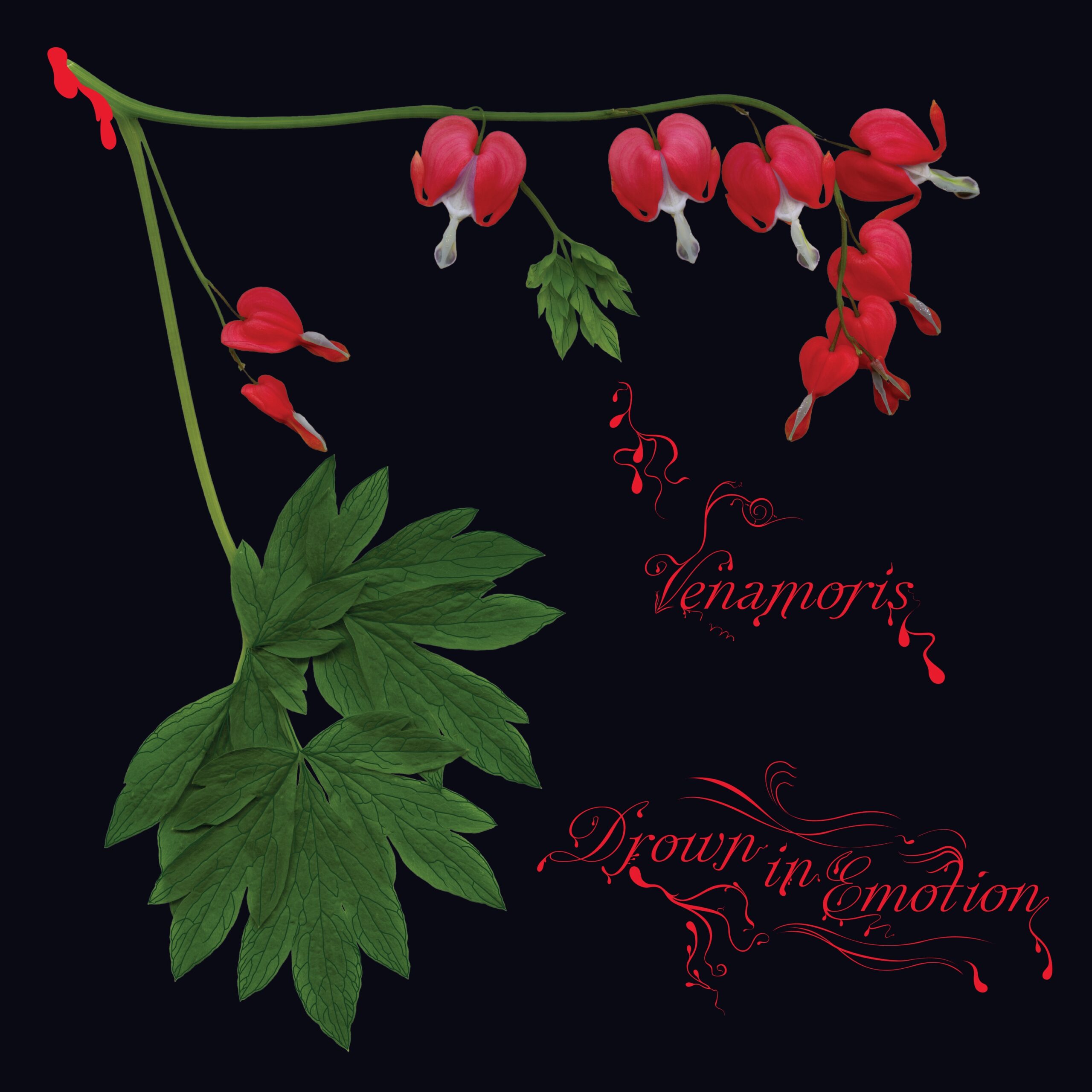 Venamoris – Drown in Emotion LP
Venamoris was founded in 2021 by what can only be called astral influence. Married couple Paula and Dave (Slayer, Fantômas, Testament, Mr. Bungle, Misfits, Dead Cross) Lombardo formed Venamoris as a result of some persistent persuasion on the latter's part. Dave, who is in charge of drums and production on the record, explains: "Several months after meeting Paula in 2010, she hesitantly shared with me her past decade-long career as the lead back up singer for Wayne Newton. She later played me some of the demos she recorded throughout the years and I was floored by her sonically soothing, rich tone and natural, instinctive ability to harmonize. I was determined to persuade her to return to her creative self. It's been a deeply gratifying journey witnessing this music come to life."
Canadian born singer/songwriter Paula Lombardo, who performs vocals and piano for this project, bursts with vulnerability and intimacy, addressing a broad scope of emotion: anger, healing, pain, hope. It's evident that Venamoris was founded out of love, passion, communication, respect, and trust. One person thriving in music encouraged the other, who had abandoned music to find their way back. It is the result of many late nights with too much wine, and even more truth laid bare: an aural couple's journaling generously shared with the world.
Drown In Emotion was recorded and produced at Ritmo Studio by Dave Lombardo. Drum Overdubs recorded at Studio 606. Mixed at Ritmo Studio by David A. Lombardo. Mastered by John Golden at Golden Mastering. Features guest appearances from Tyler Bates (Jerry Cantrell, Manson), Ra Diaz (Korn, Suicidal Tendencies), Jack Gibson (Exodus), George Pajon (Black Eyed Peas, Cairo Knife Fight), and Tim Stewart (Lady GaGa, Damnage).