03.19
Out today: Kool Keith EP and video for mash-up with Dead Cross!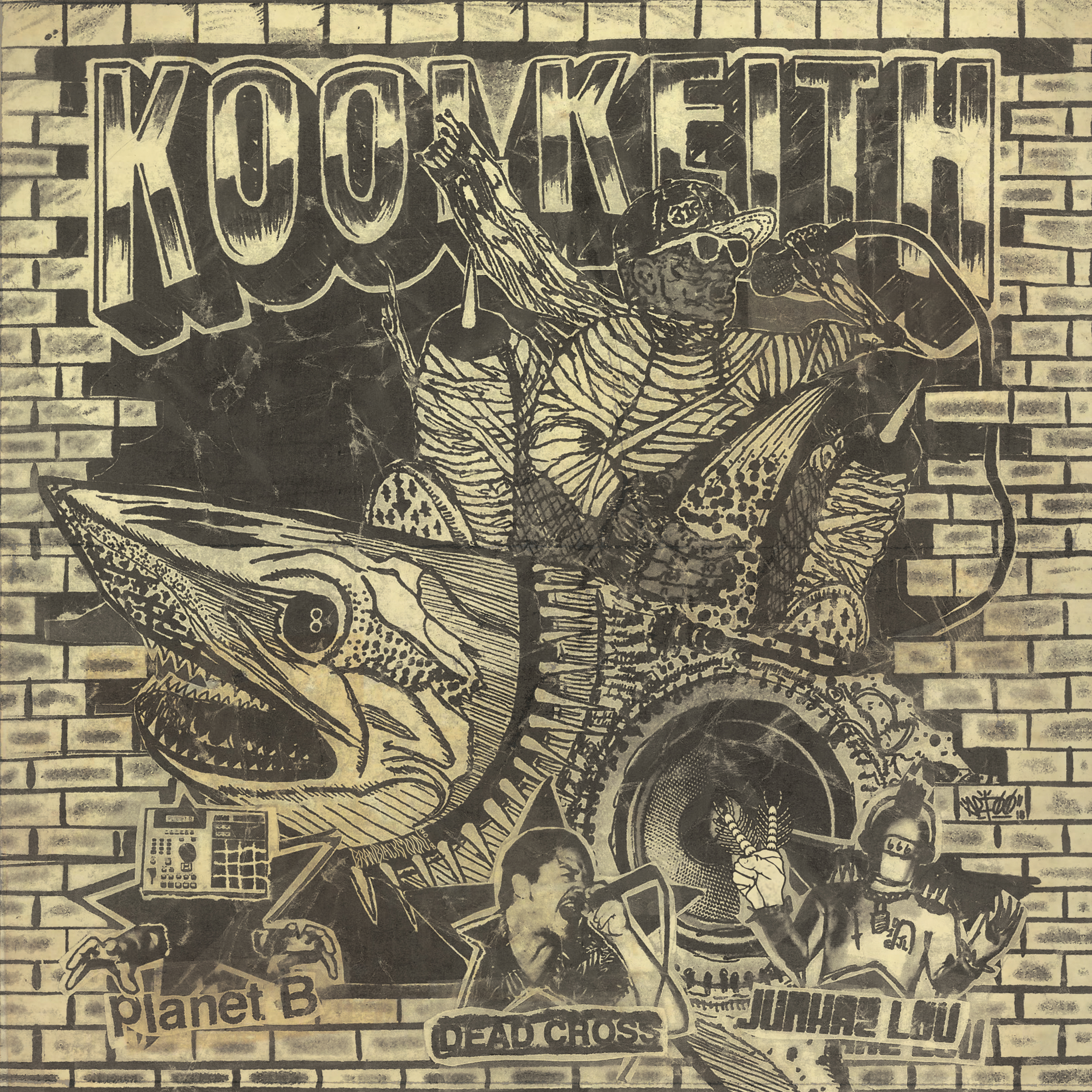 Under many, many monikers over the years including Dr. Octagon, Dr. Dooom, and Black Elvis, legendary Bronx-based Jupiter-born rapper Kool Keith is still spitting his eccentric thoughts decades into his career with as much flow as ever. Well-known for his lyrics focused on absurd metaphors and surreal similes, Keith's oddness certainly aligns with continued collaborators Junkadelic Music as well as hip hop-punk amalgam Planet B, comprised of punk vocalist Justin Pearson (The Locust, Retox, Dead Cross) and double MPC-wielding Luke Henshaw (Sonido de la Frontera).
This EP features an unlikely but somehow perfect mashup of "Uncrushable" with hardcore supergroup Dead Cross (Mike Patton, Dave Lombardo, Justin Pearson, Mike Crain) track, "Church of the Motherfuckers," which was produced by Luke Henshaw. Accompanying music video is by David Hall (writer and director of the newly released Where in the Hell is the Lavender House: The Longmont Potion Castle Story), who also created a companion video for the original version of the song as well which tells the same story from a slightly different perspective. Hall uses bizarre imagery, quick splicing, heavy filters and written dialogue to tell the story of a torrid love affair with a rather controlling toilet. There is impregnation involved. Making total sense of it may be futile, which is only reasonable for a Kool Keith track.
"Blast" b/w "Uncrushable" EP:
Blast
Blast (Planet B Remix)
Uncrushable
Uncrushable (Dead Cross Mashup)