10.20
All Knives Drawn: Happy Birthday to Silent's A Century of Abuse LP, 10/28/16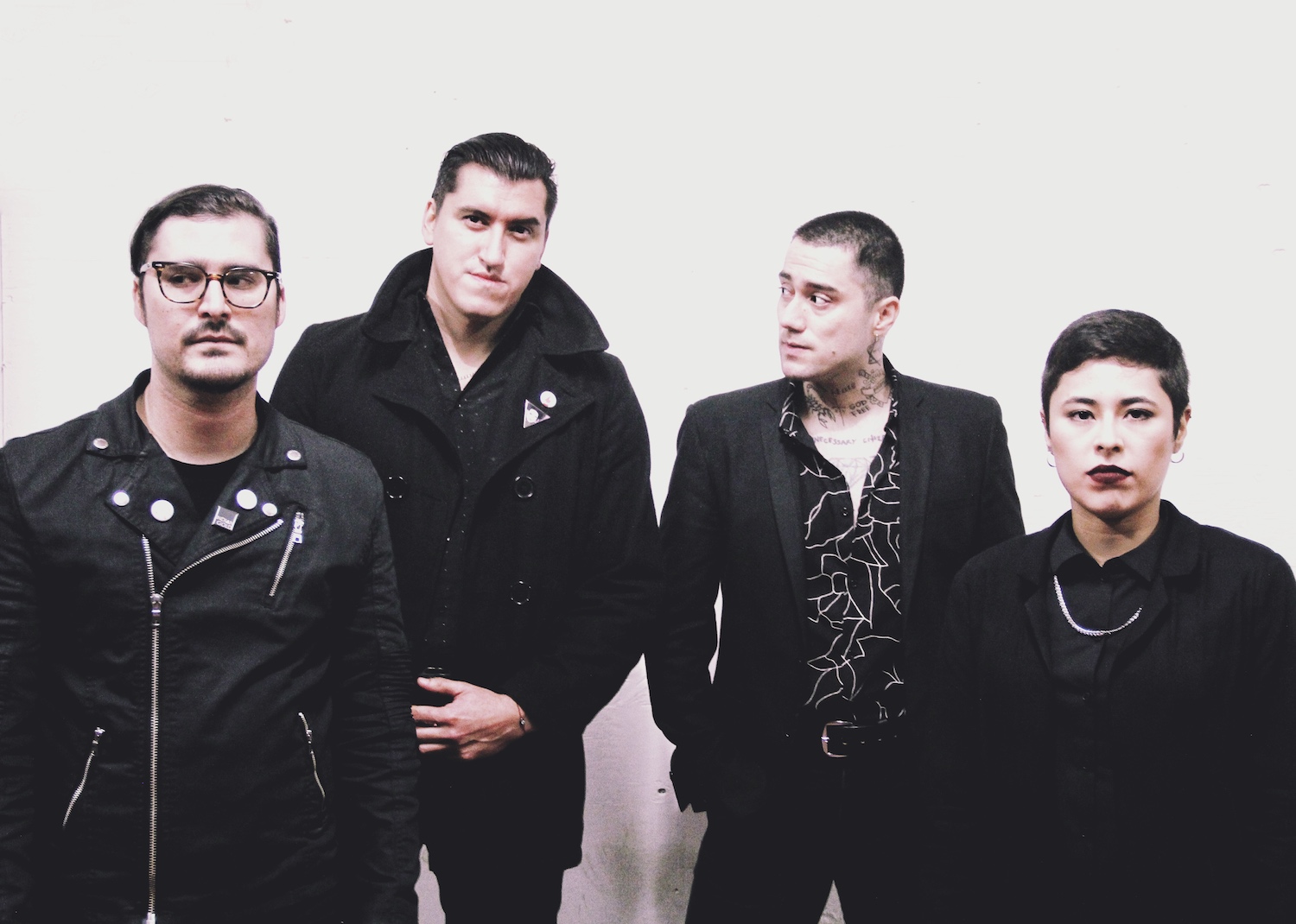 Few good things came out of the disastrous gloom spiral that was 2016. The year we gained Trump et al was also the year we lost David Bowie, Leonard Cohen, Carrie Fisher, Prince, etc, etc. It was the year of the Ghost Ship fire and the year of Brock Turner's slap-on-the-wrist sentence. 2016 was the year of the Syrian civil war, Brexit, the Flint water crisis, the Pulse nightclub shooting, Zika, the murders of Alton Sterling and Philando Castile … the list goes on and the list is ugly as a bad dream.
Released four years ago today, Silent's Three One G debut, A Century of Abuse, seems both a proper response to a foul year and a bright light in the face of so many shattered bulbs.
Mexicali, Mexico's Silent is a band possessed of a wild, funerial, surrealistic fury, a dark howling storm that animates every bass note, drum hit, and guitar riff, every baritone croon.
Silent's Jung Sing (vocals), Andrea Varela (drums), Rodo Ibarra (bass), and Alejandro Lara (guitar) came to the battle that is A Century of Abuse with all knives drawn. These 10 tracks feel like one long soundtrack score to a heavy, ominous film about the desert, politics, old cars, shootouts, rising ghosts, cowboys, furniture made of bones, three-headed attack dogs, and maybe vampires. The band has drawn comparisons to the Birthday Party, Bauhaus, and Joy Division, but the animal that A Century of Abuse gives you is its own beast–a wild and blazing torchlight from a year mostly bleak.
– Adam Gnade (10/28/20)