09.20
Celebrate the Onslaught: Happy Birthday to Microwaves' Via Weightlessness LP, 9/28/18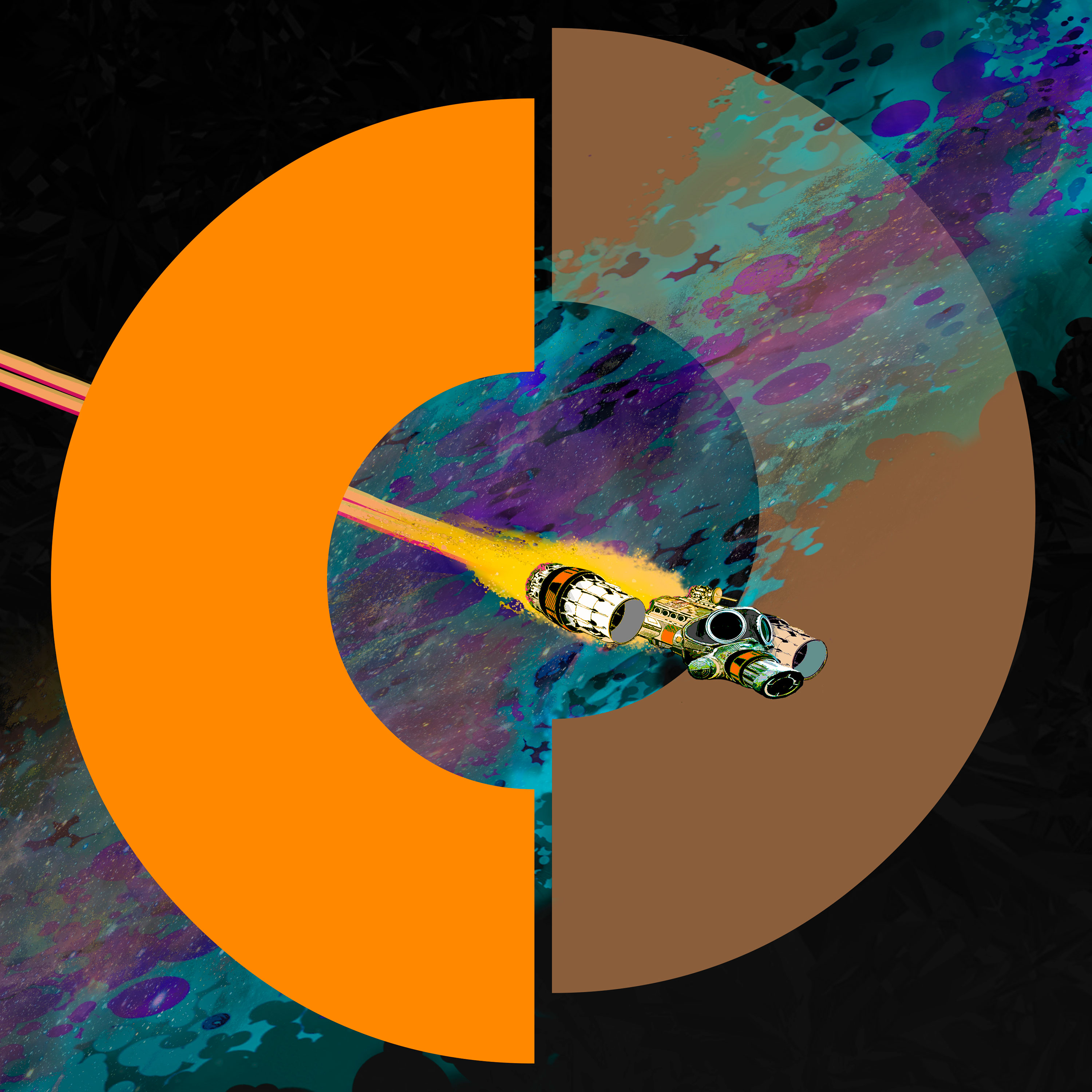 Celebrate the Onslaught: Happy Birthday to Microwaves' Via Weightlessness LP, 9/28/18
Via Weightlessness is a great title for an album this heavy. This monstrous Pittsburgh noise-rock prog is harsh, tumultuous, driving, a riff-grinding behemoth of hot neon thrash, razor-sharp execution, and pummeling heaviness.
What does this epic fucking album make you think of? Charging mammoths with tusks lowered for the kill. Explosions deep underground on deserted planets. Spiked baseball bats, ssssslow motion kung fu, car chases in nightmares, demolition cranes smashing banks, burning cars … maybe giant birds that live inside abandoned castles in dimension #6,571A and only come out to feed? (And of course they feed on YOU.)
Via Weightlessness is also:
1) an epic hurricane wind tossing a magic hammer against a crystal wall.
2) a demonic wizard ape blasting orbs of light from his eyes and thinking about getting sandwiches and beer with Satan later.
3) and a thousand fists punching a thousand faces.
Of course visuals like these are in the mind's eye of the beholder or whatever, so throw on some headphones, screen out the shrieking bloody shit-stain of Trump's 2020, and come up with your own visualizations.
Speaking of which, this is an album that does well by headphones. There's a lot going on here–stairclimbing metal scales, bass guitar as crunchy as a mouthful of broken teeth, dueling vocals switching in and out above the broiling forest canopy of drums, unexpected but dextrous changes, sudden stops or full-auto blastbeats; this album knows how to keep you interested.
Two years (to the day) after its release, Via Weightlessness feels just as urgent and vital as ever. Celebrate the onslaught. – Adam Gnade