07.21
Damn Bloodsucker, Happy Birthday to Jaks' Here Lies the Body of Jaks CD, 7/12/05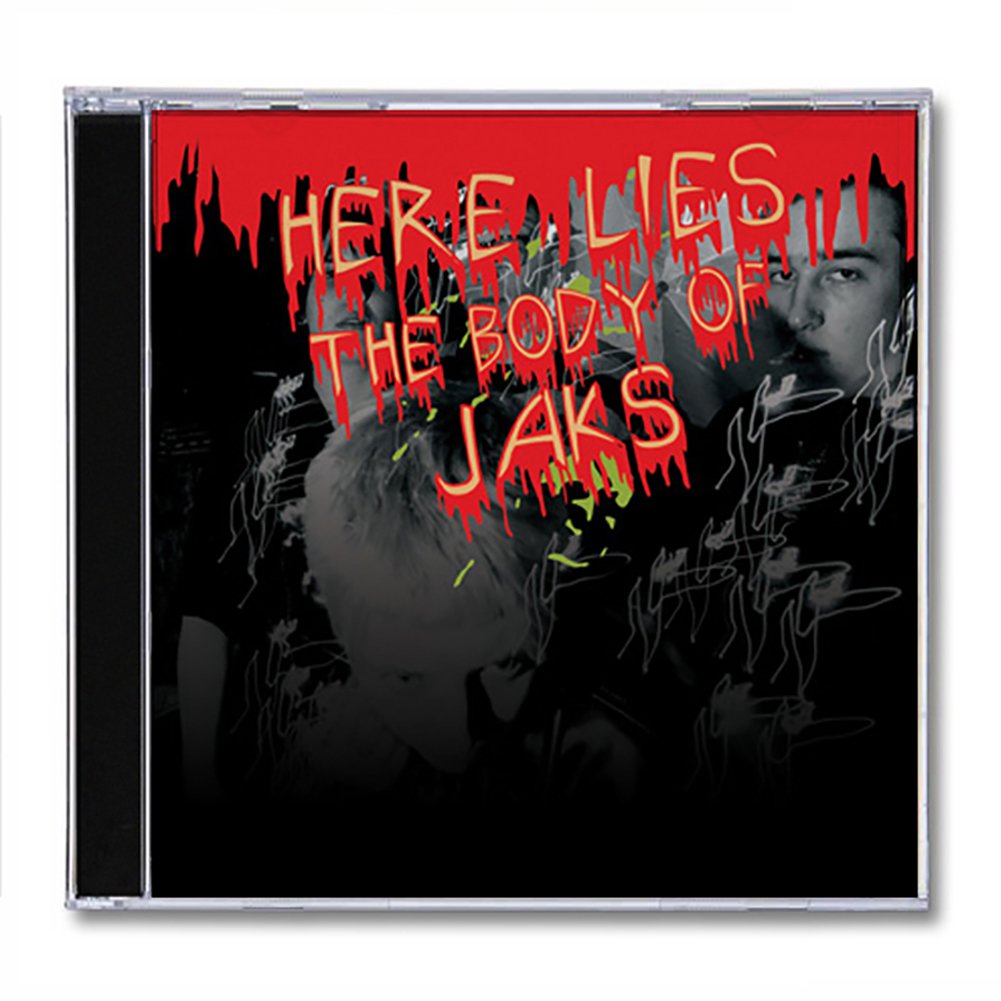 Jaks was a howling force of nature, a shriek from the Beast, a mouthful of blood spat in your face. The songs on their anthology CD, Here Lies the Body of Jaks, are a kind of gothic prog nightmare with guitar riffs diverging in more directions than a game of Scrabble, as the drums and bass form a kind of dragon heartbeat below (and in, and around) Katrina Ford's beautiful, untouchable harrowing wail. This is the kind of band you give your life to.
Released 16 years ago today, this collection of material from 7″s, rare compilation tracks, and the Hollywood Blood Capsules CD, shows a group of young humans (Ford, Sean Antanaitis, Jessica Ruffins, and Shawn Gates) at the height of their powers together. These songs are unforgiving, dark as an Italian horror film, and transcendent in their obliterating energy.
Chances are you weren't lucky enough to catch Jaks live (I wasn't). Here's your entry and exit point, the whole nightmare.
–Adam Gnade, author of the Three One G released books Locust House, This is the End of Something But It's Not the End of You, and Float Me Away, Floodwaters