05.20
Deaf Club "Contemporary Sickness" cassette EP and digital remix EP out May 15th!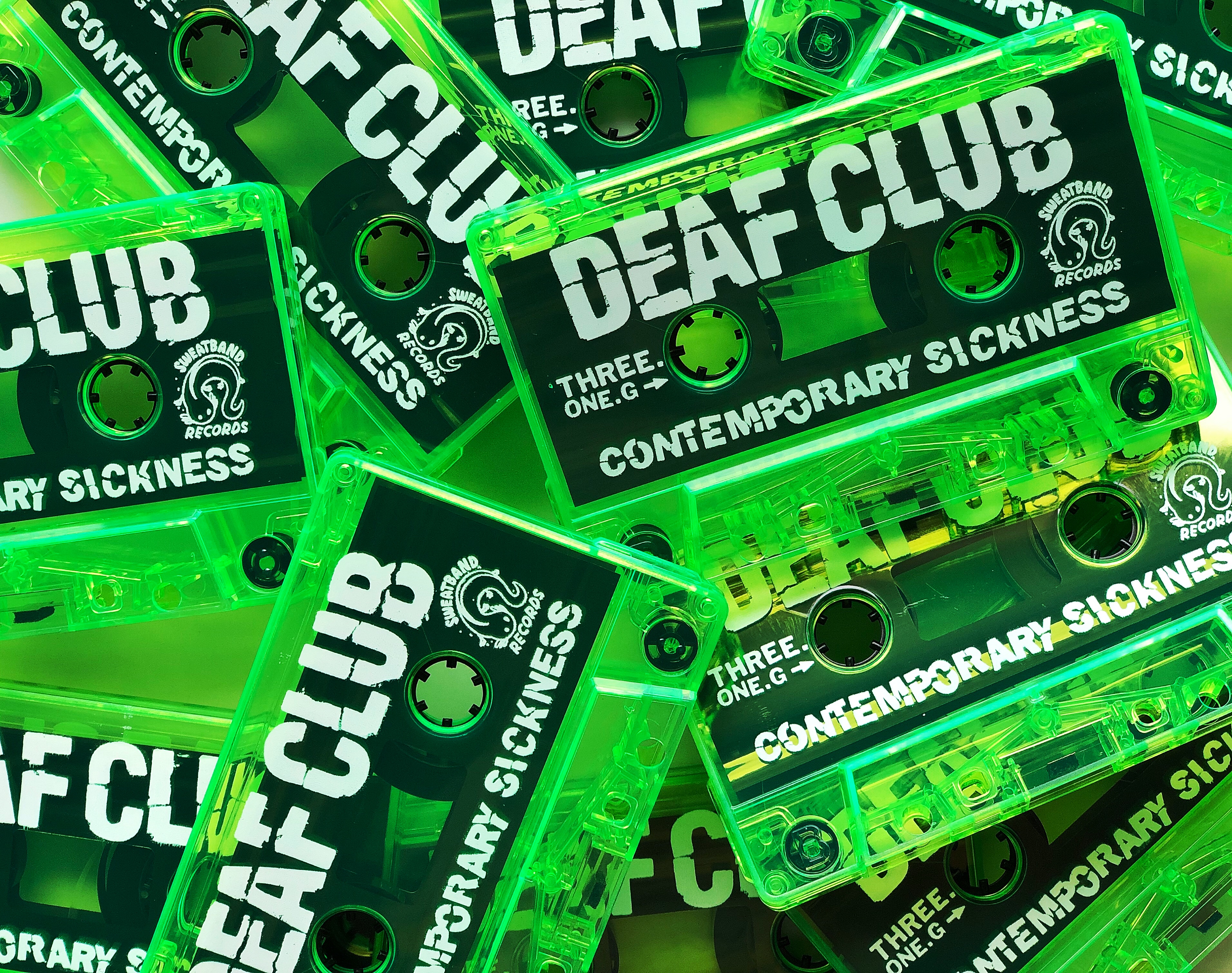 Deaf Club is a savage sound bath dripping with sardonicism: a blastbeat-centric hardcore punk assault channeling crust, thrash, and grind (un)sensibilities. Succinct pauses, surreal frequencies and effects, breakneck pace and sharply hurled vocals characterize the band's aesthetic, which seems as though it is rooted in a sort of nasty-sound-meets-highbrow-message ethos. Fueled by the onslaught of society's insanity and driven mad by tinnitus, Justin Pearson (The Locust, Dead Cross, Planet B), Brian Amalfitano (ACxDC), Scott Osment (Weak Flesh), Jason Klein (Run With The Hunted), and Tommy Meehan (The Manx, Chum Out!) approach music as an opportunity to confront our collective sicknesses. Recently, the band released their debut EP, Contemporary Sickness. This Remix cassette EP includes the original tracks, along with bonus remixes featuring GothBoiClique's YAWNS (with accompanying video), Bubblegum Octopus, 304angstroms, and DJ Embryonic Petit Sac.
The Contemporary Sickness Remix EP will be released digitally as well as on a limited edition of 200, neon green cassette through Three One G and Sweatband Records. Vinyl/cover art by Jesse Draxler (who has done artwork for Nine Inch Nails, Daughters, The New York Times, Dita Eyewear, and MCQ Alexander McQueen, among others). Preorder, here.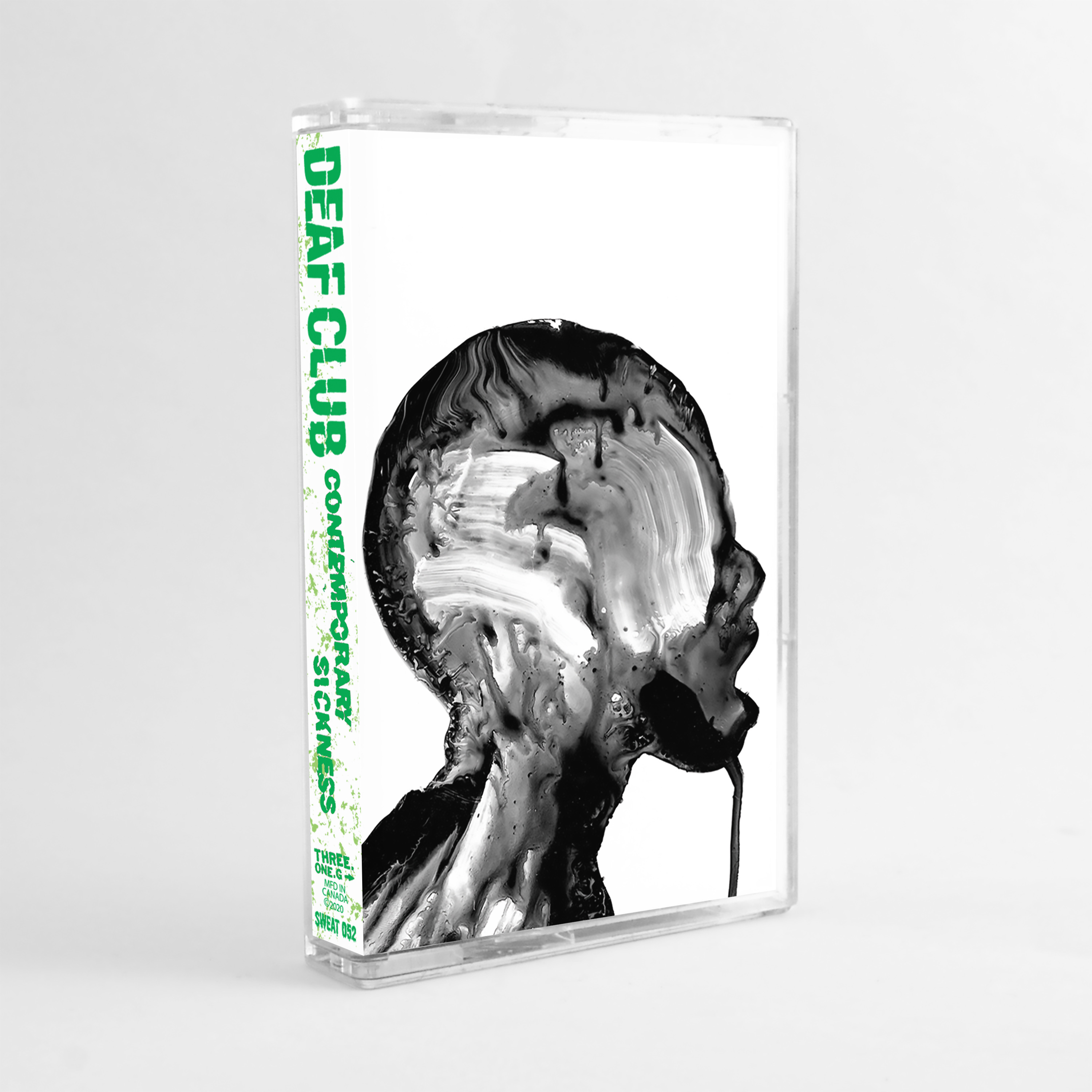 Contemporary Sickness Remix EP:
Side 1
Boyfriends of Christ
Bright Side of Death
Lofi Mono Tombstone
Bounced Reality Check
Days Of Amusement Are Over
Side 2 (Cassette Bonus Tracks)
Lo Fi Money Tomb$tone – YAWNS (GothBoiClique Remix)
Days Of Amusement Are Game Over – Bubblegum Octopus (NES Remix)
Boyfriend Ov Christ – 304angstroms (Psychick Satan Remix)
Days Of Abusement Are Over – DJ Embryonic Petit Sac (Noise Abusement Remix)