07.21
Jenny Piccolo = Shakespeare, Happy Birthday to Jenny Piccolo's Discography CD, 7/25/06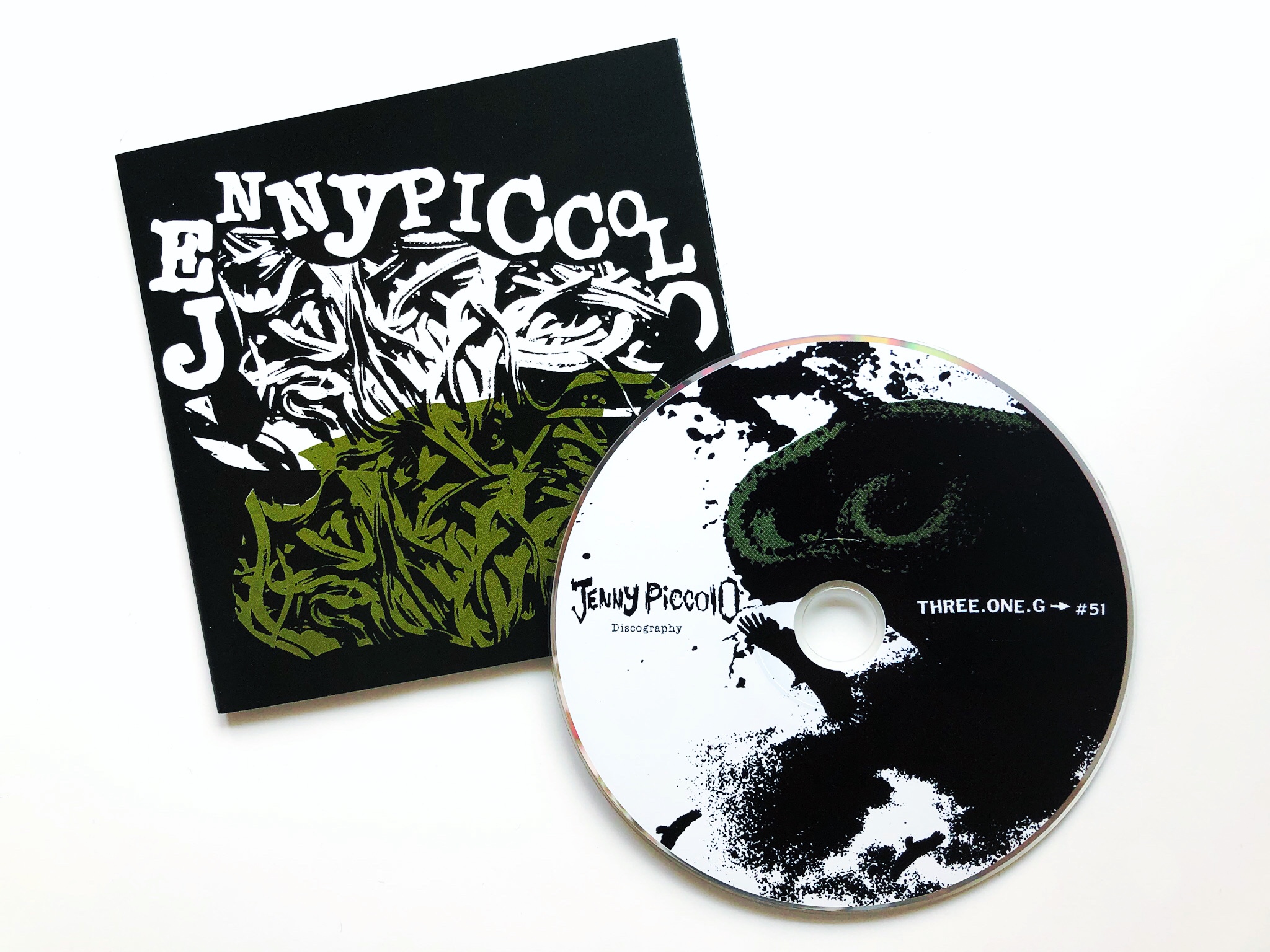 There's something special about a discography release. All the gems in one bag. Everything you want in a single place, ready when you are, generous to the hilt because everything truly is everything. I have a book of everything Shakespeare wrote. It's about six inches thick and weighs somethin' like 15 fucking pounds. You can barely hold the fucker under your arm without getting your heart rate up. It's like some shit a wizard would carry around.
Whenever you sit down with that book it's exciting because you know you have a whole wealth of life and history and ideas and story at your fingertips. Plays, sonnets, poems, the entire dragon's hoard. You've got everything the man wrote, and you can immerse yourself and stay as long as you want.
Jenny Piccolo's Discography CD is like that. All the shortlived, beloved hardcore band's releases under one roof. Fifty-two tracks of speed, brutality, and violence, and you can put it on, hit play, shut your eyes, and get your ass pummelled. (The only thing missing [I'm told. I never got the chance to see them live] is the stage banter, the arguing, which was apparently half the party.)
Jenny Piccolo rose from the ashes of Gravity Records legends Mohinder and toured like a motherfucker, releasing splits with an early version of the Locust (then "Locust") and Swede grind mutants Asterisk*. Three years as a band? I think they were around for three years if memory serves, and in that time they laid down some savage, blistering, original, and very listenable music. All on this CD. One pirate's chest–a mega-ton of treasure. Get into it.
–Adam Gnade, author of the Three One G released novels Locust House, This is the End of Something But It's Not the End of You, and Float Me Away, Floodwaters