02.22
Locust House Variations, A Weekly Fiction Column by Adam Gnade, "Winner's Chili"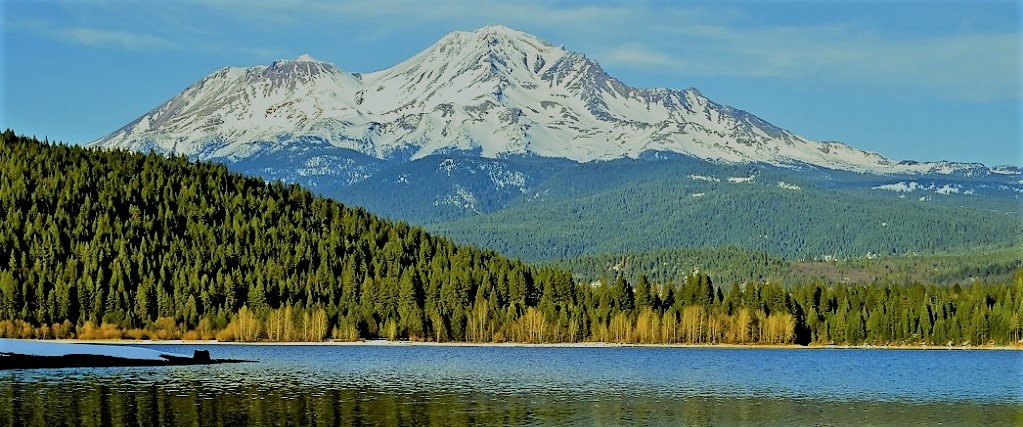 Note: this is an excerpt from the Novel After Tonight, Everything Will Be Different
Driving up the coast alone the week after graduation I pull off the road to stretch my legs at a scenic overlook and stare down at a valley of pine trees and distant mountains, a sunset like some pink spirit coming from the heavens to take me. It's beautiful. The endless, hazy skyline. The mellowing of the day. The sharp, clean, citrus scent of pine. The thought of being taken.
I sit down in the dry, prickly grass and stare at the woods and the mountains, and I feel smaller than a pebble in the dirt, a grain of sand on a beach with a shore as long as time.
I feel like a baseball someone has hit out of the park and is now soaring into the darkness of the sky above the parking lot and neighborhood, forgotten as the players run the bases. Someone will find that baseball in the gutter and give it to a dog and tell the dog, "Go play," and the dog will begin his work of ripping the skin off the ball. Or they'll leave it there to rot slowly with all the fallen leaves and candy wrappers and cigarette butts.
This makes me feel like you do in a dream when you're trying to hit some asshole who has come to attack you and your fists hardly connect, your spaghetti arms swing and flop and miss. When you're lucky enough to land a punch, the person you want to hurt doesn't feel a thing. It's a total lack of power. It's helplessness, frailty—a feeling like that of a ghost who can touch no one.
My head's whipped up in a storm. I can't get my thoughts focused on anything long enough to be a real person or to know how I am or whom I should be.
High school is over and I am blown by the wind. My world is a windblown world. My world is standing alone in the tall grass with the wind blowing, and not in a cool cinematic way that would make people love me. This is a lonely, desperate way where darkness is coming and in the woods beasts wait to hunt me.
That night I sleep in my car on the shore of a lake and at sunrise I walk up a gravel path to the cabin restaurant where fishermen eat breakfast before they put their boats in the water. It's silent on the walk and I hear nothing but the soft cry of mourning doves and the musical trilling of marsh birds as my sneakers crunch across the gravel.
The surface of the lake reflects the hills in a perfect mirror image of light green and the darkest clay-brown, an upside-down world where everything is the same except standing on its head.
I could look at that forever, stare into its depths, love it for its profound quiet, but it is a cold morning and I need to eat.
In the cabin restaurant I take a seat at a dark wooden table in the middle of a large room made entirely from the same dark wood. There are trophy fish on the walls and antlers and snowshoes and antique rifles, and the room is full of older men in ski jackets or camo coats, flannel shirts, wool hats, trucker caps, sitting in packs of three or four with steaming cups of coffee in front of them or freshly delivered meals or the remnants of breakfast. Plates streaked yellow from egg yolk. A ravaged pancake like a warzone. Some of the men are smoking at their tables because it's 1994 and in 1994 you can do that. The room smells like cigarette smoke. Not breakfast. Old cigarettes, cigarette butts, ashtrays. It's an okay smell. A grandparent smell.
As I open the menu, I hear a man at a table behind me say, "Well. Dig in." (He says "Well" like "Whale" and for a moment I'm confused. Where is the whale? When it dawns on me what he actually said, I feel stupid and slow and too fucked-up to exist.)
The waitress walks past carrying a plate with a stack of pancakes, and as she passes by she tells me, "Don't worry! Be right with you!"
The menu isn't complicated, but it covers a lot of bases.
The idea of having to choose something makes me want to explode.
I want everything.
I want nothing.
No, I want everything.
Especially:
Eggs Benedict $3.99, sub. biscuits for English muffins add $1
Biscuits and Gravy $3.00
Cowboy Steak and Eggs $7.50
Cheese Omelet $3.00
Denver Omelet $3.00
Spanish Omelet $4.00
Penny's Pancake Platter $3.99
Breakfast Sides $1 each: 1 egg, extra hollandaise, hash browns, 1 pancake, 3 strips bacon, 1 link sausage, 1 slice ham, 1 slice Canadian bacon, 1 English muffin, 1 buttermilk biscuit, 1 slice toast, wheat, rye, white, sourdough
Club Sandwich $1.99
Grilled Cheese $1.99
Chicken Fried Steak $6.50
Chicken Fingers $3.50
Captain Johnny's Catch, filet of fish, scallops, shrimp $8.99
Hamburger $3.50
Cheeseburger $3.99
BBQ Burger Special, BBQ sauce, onion rings, cheddar cheese, $4.50
Patty Melt $4.50, add sauteed mushrooms $1
Reuben $4.00
Pastrami Sandwich $4.00
Chili Fries $3.50
Winner's Chili $2.50
Chicken Pot Pie $3 (Here I notice a typo in the menu. "Die" instead of "Pie." Chicken Pot Die.)
Lunch-Dinner Sides, mashed potatoes and gravy $2, cornbread $1, dinner roll .75 cents, fries $1, onion rings $1, corn on the cob .50 cents, applesauce .50 cents, house salad .75 cents, cobb salad $1, Caesar salad $1.50, fruit salad .50 cents
$1 each, coffee, tea, hot chocolate, Coke, 7-Up, Dr. Pepper, root beer, lemonade, milk, tomato juice, grapefruit juice, cranberry juice, grape juice, apple juice, orange juice
$1.99 each, slice of apple pie, cherry, peach, blueberry, strawberry rhubarb, blackberry, razzleberry, chocolate silk, banana cream
When the waitress comes, I order a cup of hot chocolate and the Winner's Chili. "Good choice," says the girl. She's wearing one of those aprons that tie at the waist and cover your pants but not your shirt. A cocktail apron. It has a row of pockets in front. From one of the pockets, she takes a small spiral-bound pad and a pen and begins writing.
"We make the chili here, my dad does," the girl says as she writes. "Nothin' from the can. He's won a buncha chili contests with it and was on the news once up in Eugene. He might go to Boston for their big one."
I ask if the chili is spicy and she says, "A little bit, but don't worry."
The girl is my age, and she has no hair or eyebrows. She's very pale with deep, creased, dark wells under her light blue eyes just like mine.
On her oversized white t-shirt is the cartoon prospector Yosemite Sam and he has both guns pointed in my direction with absurdly large barrels. His pink bottom lip frowns beneath his glorious red mustache (like two fox tails), and his eyes (which I realize at that moment look like eggs) are furious.
When the girl brings my breakfast, the chili comes in a large white bowl with a side of diced onions, a stack of saltine crackers, a square of cornbread with two pats of butter in gold foil next to it, and a small plate of grated cheddar. It smells like the sum of all good things and the negation of the world's ceaseless horseshit.
My parents think I should be a high school teacher. I'm enrolled at a junior college in Clairemont. The plan is to start in September and the idea fills me with dread. All of it. Teaching. College. There being a September.
I pick up my spoon and I eat.