03.22
Wake Up and Live, Happy Birthday to the "Acid" b/w "Slow Decay" 7″ by METZ, 3/12/21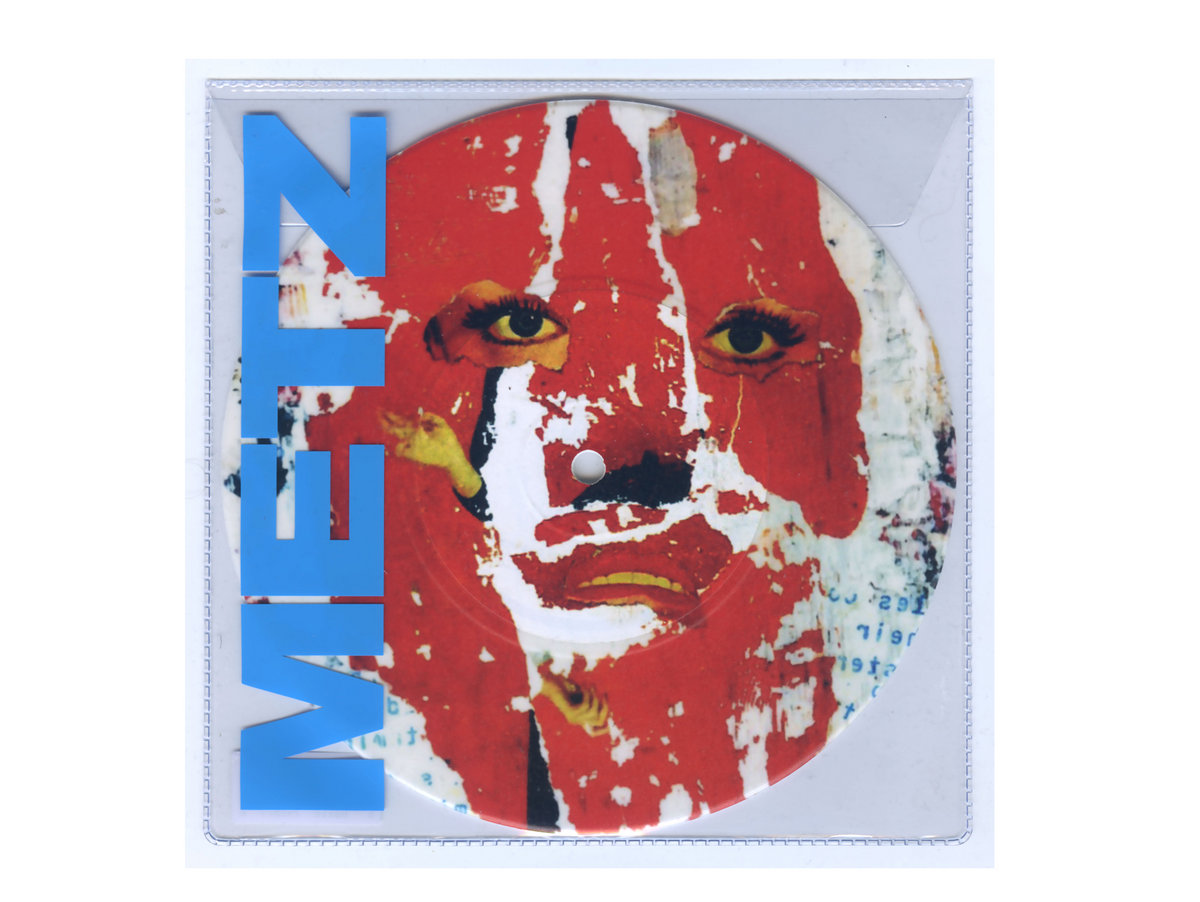 In the heart of continued isolation, the winds of war blowing foul across the world, METZ feels like gasoline dumped onto a fire—if your heart is the fire and the gas is what you need to get out of bed and live your life. Sometimes when the true shitstorm howls what you need most is a push in the right direction. This 7" is a hard, vital, loving shove.
The first track, "Acid," is a powerful, vicious, and absolutely catchy three-plus-minutes of modern punk rock thunder and lightning. It sounds like pure life, like fresh blood pumping. Track two, "Slow Decay," is a harsh, rumbling post-hardcore squall that'll leave you awake, psyched, and ready to take what comes. Neither track disappoints or leaves you hanging. METZ has got your back, pal.
Worth mentioning, the packaging on this one is pretty next-level—one side was printed by Bran from the Black Moon Design with art by Jonathan Bauerle, giving the surface of the vinyl the feeling of a relief map with varying levels of texture. Great music, killer packaging. Listen to it, hang it on your wall. Wake up and live.
–Adam Gnade, author of After Tonight, Everything Will Be Different