06.14
All Leather limited 7″ single!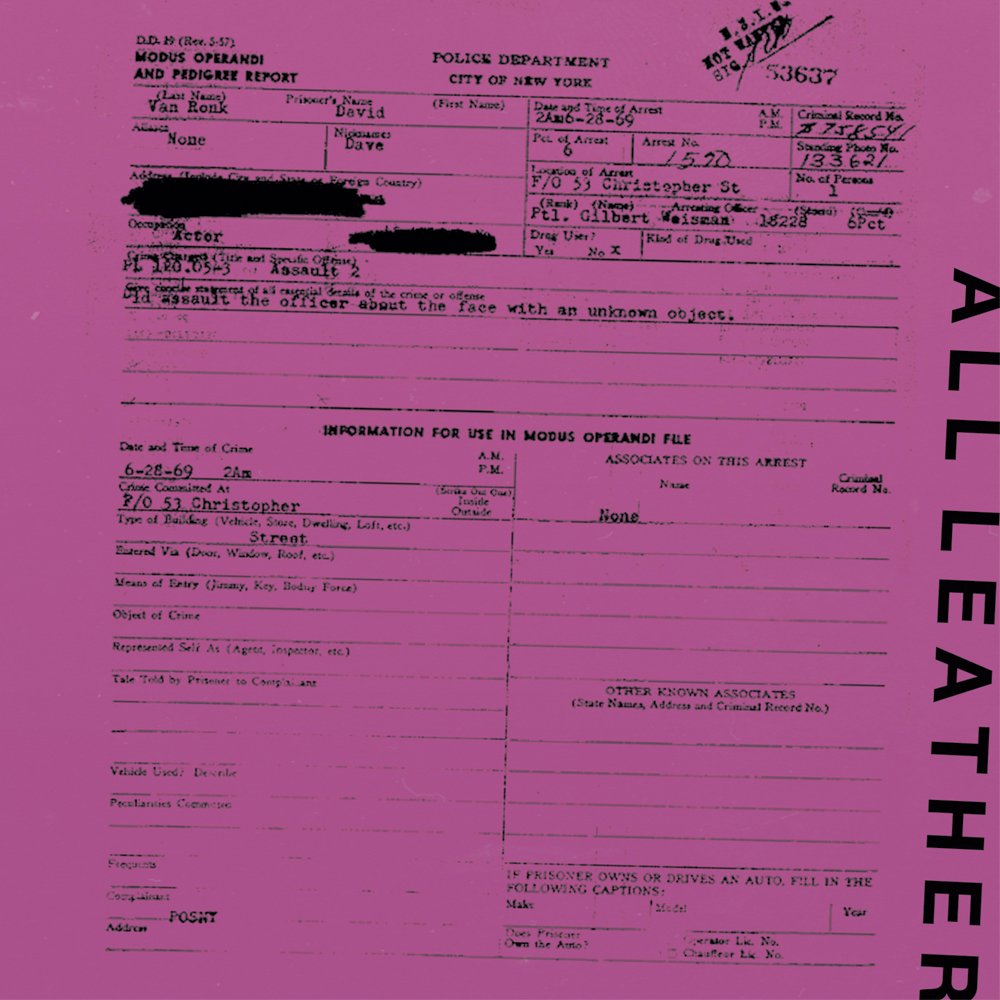 Get psyched, because Justin Pearson (Retox, The Locust), Nathan Joyner (Hot Nerds), and Jung Sing (Maniqui Lazer) are collaborating again in the form of All Leather after a prolonged absence, and the fruits of their labor have brought a new single that picks up right where they left off, maintaining the warped-apocalyptic-electronic genre they've already claimed, but with what is quite possibly an even darker and heavier sound than in previous releases. This 7″ single, titled "An Insufficient Apology", is the first new material since a hiatus in 2012 following the release of their LP, "When I Grow up, I Wanna Fuck Like a Girl" in 2010.
Side A features the title track, "An Insufficient Apology", with Pearson's aggressive howls over a low, steady, mechanical beat interspersed with high-pitched robotic synth dissonance.
The B side includes a cover of Dave Van Ronk's "Luang Prabang", covering a tongue-in-cheek American Folk protest song originally written about the Vietnam War from All Leather's unique perspective: with heavy distortion, snarling grit, and electronic grime.
So, have you missed that feeling of impending disaster, reminding you that the world is going to shit and things probably aren't going to be okay? Good. All Leather will bring all of that flooding back.
This release will be limited to 500 copies on color vinyl and is due out Sept. 9th on iTunes and other digital retailers.