08.21
All the Songs Have Been Sung, Happy Birthday to Das Oath's self-titled CD-EP, 8/24/04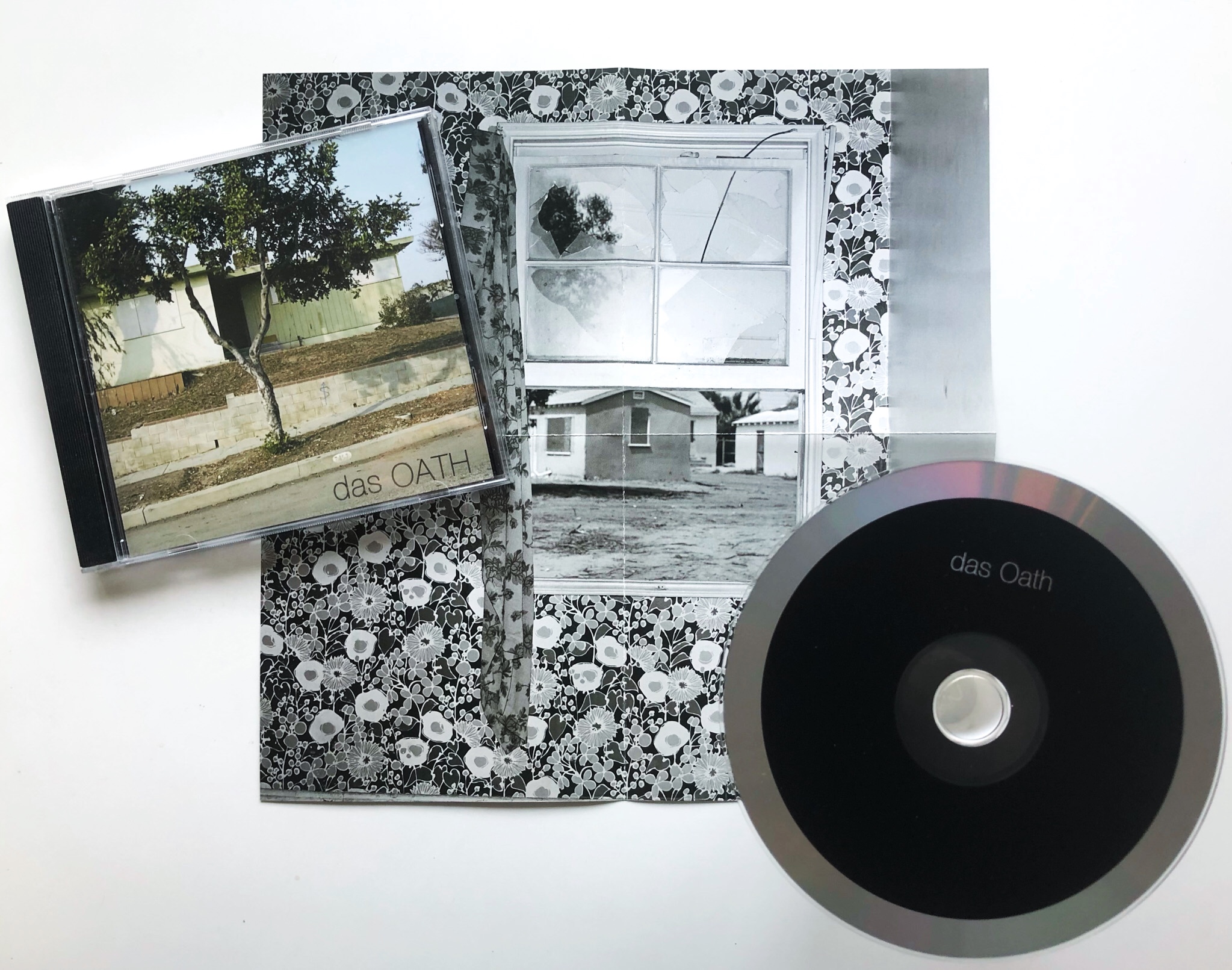 Das Oath's self-titled CD-EP came out 17 years ago today via this very label. In celebration of good things born, here's a list of things this record is not.
1) Bro hardcore shit
2) Boring.
3) Sleepy. Lifeless. Phoning-it-in. Nope.
4) American. Vocalist Mark McCoy was born in Cuba. The rest of the band is Dutch. You can trust them.
5) Small. This short album has a big spirit. A thing that fills up a room no matter its size. It's like that friend of yours who has a really huge personality and dominates a party but not in an annoying way.
Here's a list of things the record is.
1) Sassy. It feels like Mark is talking shit to you when he's singing. Maybe he is. Maybe you deserve it.
2) Catchy. Like the Mark McCoy led Holy Molar, these thrashy, thorny bastards are catchy like a radio hit. If you have a head, you will get these songs stuck in it.
3) Alive. The band might not be active, but each one of these seven very short tracks feels like a living thing–vicious, spitting, pissed-off, wild at heart/in action and deed.
4) Interesting. The musical structure I mean. It keeps you guessing like a weird prog song but unlike prog it doesn't make you feel like a somebody's dipshit, scumbag, creepy dad for listening to it.
5) Memorable. Like a car crash or a really good lasagna this'll stick with you. You won't forget it, which is something you can't say for a lot of things. So many things. Too many.
–Adam Gnade, author of the Three One G released books Locust House, This is the End of Something But It's Not the End of You, Float Me Away, Floodwaters, and the upcoming "food novel."