04.22
Bloodthirsty Thirst, Happy Birthday to Some Girls' The DNA Will Have Its Say 7"/CD-EP, 4/26/05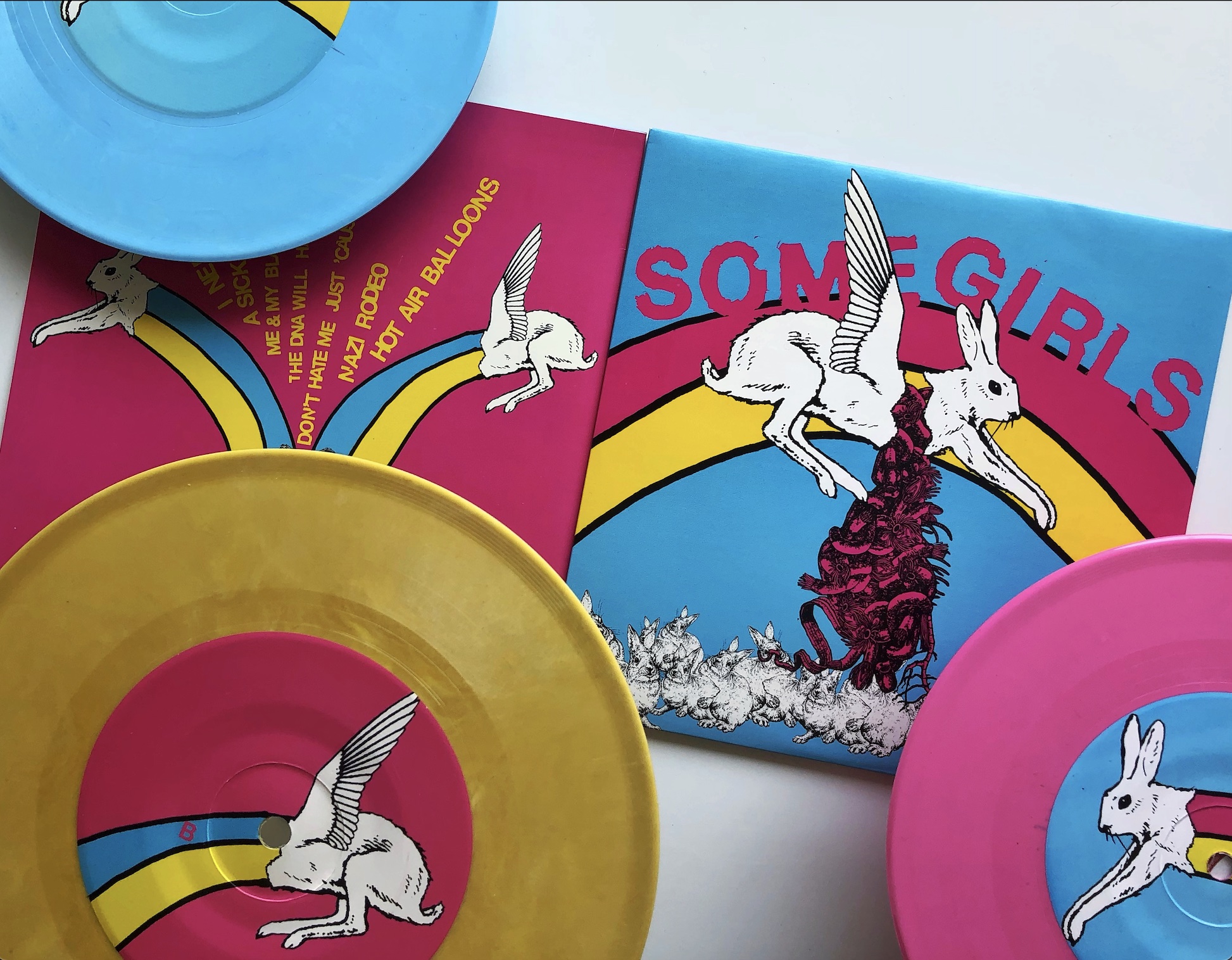 With the recent announcement of Heaven's Pregnant Teens getting a vinyl variant reissue via Three One G, maybe it's time to take another look at Some Girls' The DNA Will Have Its Say. Released 17 years ago today, DNA is a relentless, blistering seven-song cyber-vomit expulsion of modern, futuristic, cliché-free hardcore punk rock.
The pedigree lists all the best mutts: Wes Eisold (American Nightmare, Cold Cave), Rob Moran (Unbroken, Narrows, Heartwork Coffee), Salvador Gallegos (Secret Fun Club), Justin Pearson (Deaf Club, Planet B, Dead Cross, Satanic Planet, The Locust), and Chuck Rowell (The Plot to Blow up the Eiffel Tower, Crocodiles), with Karen O (Yeah Yeah Yeahs) showing up on the title track.
Never for a moment does this set of songs let up kicking you in the skull or pissing on your smashed face. Some Girls' bass-heavy, riffing onslaught is the kind of sound cult bands are made of, the kind of band people lament because it's not a thing anymore, the kind whose name you carve into the forehead of your enemy then drink the blood that pours out. Lap it up, creeps.
–Adam Gnade, author of the novel After Tonight, Everything Will Be Different