05.23
Coil, Strike, Kill, Happy Birthday to Bad Songs Forever by Deaf Club, Released 5/6/2022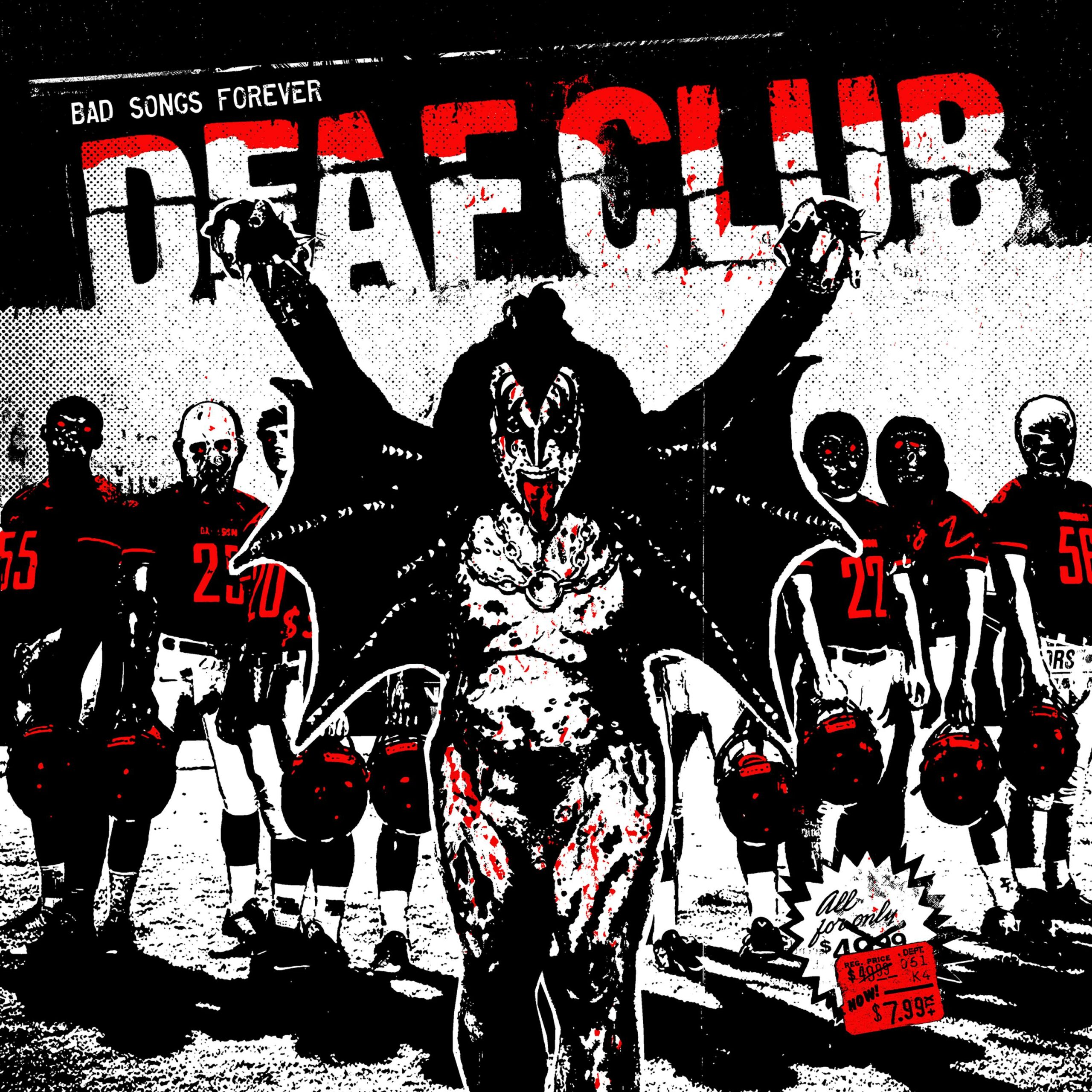 Life is very short and it's easy to lose it (your life, I mean) and today I find myself thinking of necessary things. What I mean by that is those books or ideas or records or whatever else that you without a doubt NEED and must have in close proximity in a very existential way.
Deaf Club is my favorite living punk band and their songs fuckin' rip, but above all that I need them to be around. I need them because life is often frustrating, painful, and exhausting. Lately? For a lot of us it's been a shitstorm.
Deaf Club is at their best (in recorded form) on their newest release, Bad Songs Forever. (That the band is even better in a live setting is another discussion.) Released one long year ago today, Bad Songs Forever is tight, propulsive, and bristles with a brutal intensity that feels like medicine for an injured era.
These coiled snakes strike before you notice and pump your enemies full of deadly toxins while leavin' you standing on solid ground—victorious, nourished, thrilled, safe. Deaf Club will kill what ails ya and this is what makes them necessary.
–Adam Gnade, author of The Internet Newspaper and After Tonight, Everything Will Be Different, released by Three One G and Bread & Roses Press