05.21
House is Burning, Happy Birthday to the Chinese Stars' Heaven on Speed Dial LP, 5/19/17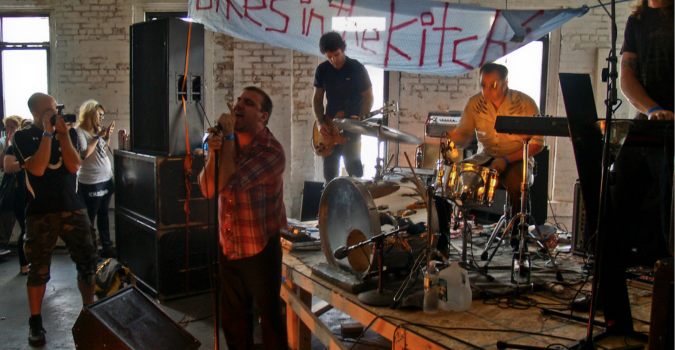 Heaven on Speed Dial is vicious and pretty. The LP, released four years ago today, comes on aggressive from the kickoff. "Rabbit Face," the record's first track, is a squalling shriek of keyboards and bile, but it's also sexy like a danceparty–or like you imagine danceparties to be (in the face of the disappointing reality).
Chinese Stars records exist out of time. No space is given to fads and current popular obessions. This band plows forward doing whatever the fuck it wants and the result is a D&D character with off-the-charts charisma and 59-million hit points. You meet this particular elf and you want to stick with his sleazy ass like a bandaid.
Every time I listen to one of these records I'm always surprised a) how much I missed them when they weren't around, and b) how they just continue to get better.
A work of art typically has an impact when you get to know it and you carry that first impression with you as you share ground with that work. Chinese Stars records somehow grow in your absence. Each check-back-in reveals new sensations and reminds you how supremely good these songs are. I don't want to use an aging wine metaphor because that's tired, but four years later this album is even better than the day it was released. Is that weird? Get weird.
–Adam Gnade, author of the books Locust House, This is the End of Something But It's Not the End of You, and Float Me Away, Floodwaters