02.16
Adam Gnade's "Locust House" book pre order!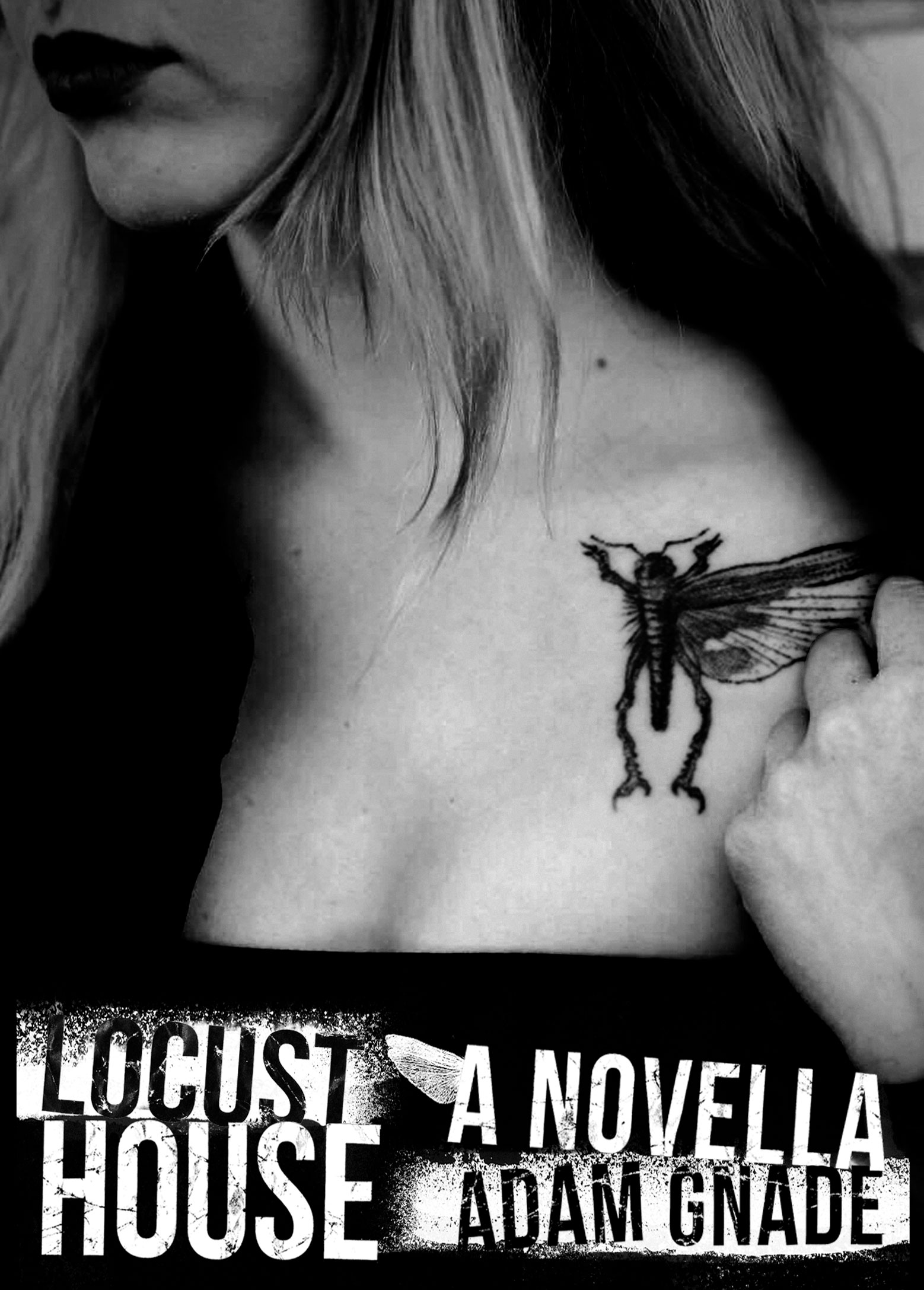 Three One G and Pioneers Press team up to form super-combo publishing house, release Adam Gnade book.
ABOUT THE PROJECT
Three One G and Pioneers Press have joined forces to start a super-combo collaborative publishing house. Released under the name Three One G/Pioneers Press, the books will showcase artists connected to Three One G's two-decade history of housing misfit music which encourages discord as well as discourse in a community that at times falls victim to uniformity or exclusivity. Bands such as Cattle Decapitation, the Blood Brothers, Swing Kids, Metz, Antioch Arrow, Black Dice, and dozens more on this label all combat pre-conceived notions of what it means to be "punk rock" or "hardcore" through their own radical concepts of music and performance.
HISTORY
Three One G was founded in 1996 by San Diego musician Justin Pearson (The Locust, Retox, Head Wound City, etc) and has since released 86 titles. From square two-inch CDs to gory picture discs and a full array of colored vinyl (heart-shaped, blood splattered, creamy gold, etc), the label has helped redefine the art and aesthetics of physical releases in an increasingly digital era while supporting some of the heaviest and smartest bands working today.
Pioneers Press was started in 2012 by wayward San Diegan (now living in Michigan) Jessie Duke. Growing up, Duke held Three One G as a model for her creative endeavors, and her publishing house is informed and inspired by the world Pearson built up around his label. With Pioneers (and in her literary projects prior) Duke has felt a debt of responsibility to Three One G, and throughout the hustles, pitfalls, and hardships of running a book-based company in a time unfriendly to print media, she felt as though if she threw in the towel or bent to outside pressures, she would be dishonoring the family. During a secret meeting before a Retox show last year in Kansas City, a creative partnership was born to bring Three One G into the book business on the back of Pioneers' small press publishing know-how.
ABOUT THE BOOK
The debut release by the group will be Adam Gnade's pocket-size short novel Locust House, which features a (fictional) set of characters en route to a (very real) San Diego house show to see their favorite bands (The Locust, Blood Brothers, etc) play the housemates' eviction party. Framed in the fashion of one-night coming-of-age films like Sixteen Candles and American Graffiti but inspired by gothic-as-fuck authors such as Flannery O'Conner and Cormac McCarthy, the book adds an unsettling dark element to the formula, with themes of joyful post-911 antiAmericanness and the death of loved ones, with violence as catharsis. It's a love letter and a story of lost illusions, a very San Diego story by a writer who left years ago. Like the music of the bands featured in the story, Gnade's book is short, brutal, disturbing, and life-affirming.
RELEASE AND PRE-ORDER INFO
Pre-orders are available here. The book will be released April 5th and will be followed by the first of a series of US tours. Keep tabs on ThreeOneG.com and PioneersPress.com for future titles to be announced.