04.22
Forever, Eternal, Undying, Happy Birthday to Cattle Decapitation's Human Jerky, originally released 4/8/1999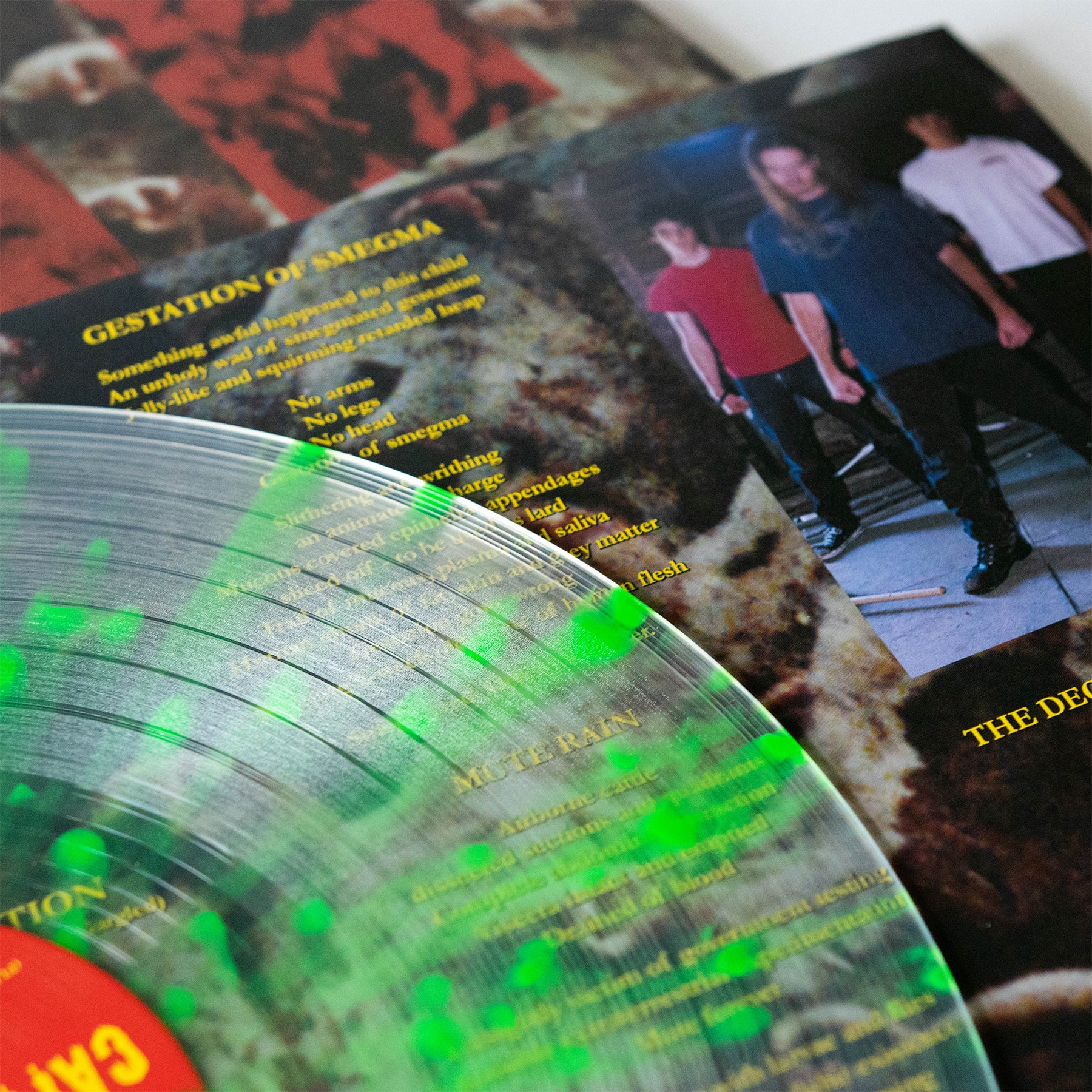 The scariest show I've ever been to (the only scary show I've been to) was Cattle Decapitation somewhere around the time of this album's 1999 release. (Note: a remastered version was reissued by Three One G the first year of the pandemic. You should buy a copy.) The show was at the Che Café in San Diego and the lineup was the same as on this record—half of the Locust (Gabe Serbian, Dave Astor) and Travis Ryan. I had the CD at this point and loved the band because of it, but seeing them live for the first time ripped out my heart, stomped on it, then ate the pieces in the best possible way.
The scary part, the part I remember most, was that the mic died mid-set and Travis continued doing vocals without it—screaming on stage with nothing in-hand, which changed the whole dynamic of the performance. You see someone scream on stage with a mic and it makes sense. Sure, yeah. Without a mic? It freaked me the fuck out (also in the best possible way). It was unnerving, fundamentally wrong, unsettling. Metal shows often feel like exhibitions on how much of a poser each band member can be. Not this one. This was the real shit.
Shows are shows and most of the time nothing happens to knock you out of your comfort zone and cause you to think differently about art, audience confrontation, and performance. This did, and that night cemented my love for the glory of Cattle. Forever, eternal, undying.
–Adam Gnade, author of After Tonight, Everything Will Be Different