12.20
Locust House Variations, A Weekly Fiction Column by Adam Gnade, What's Next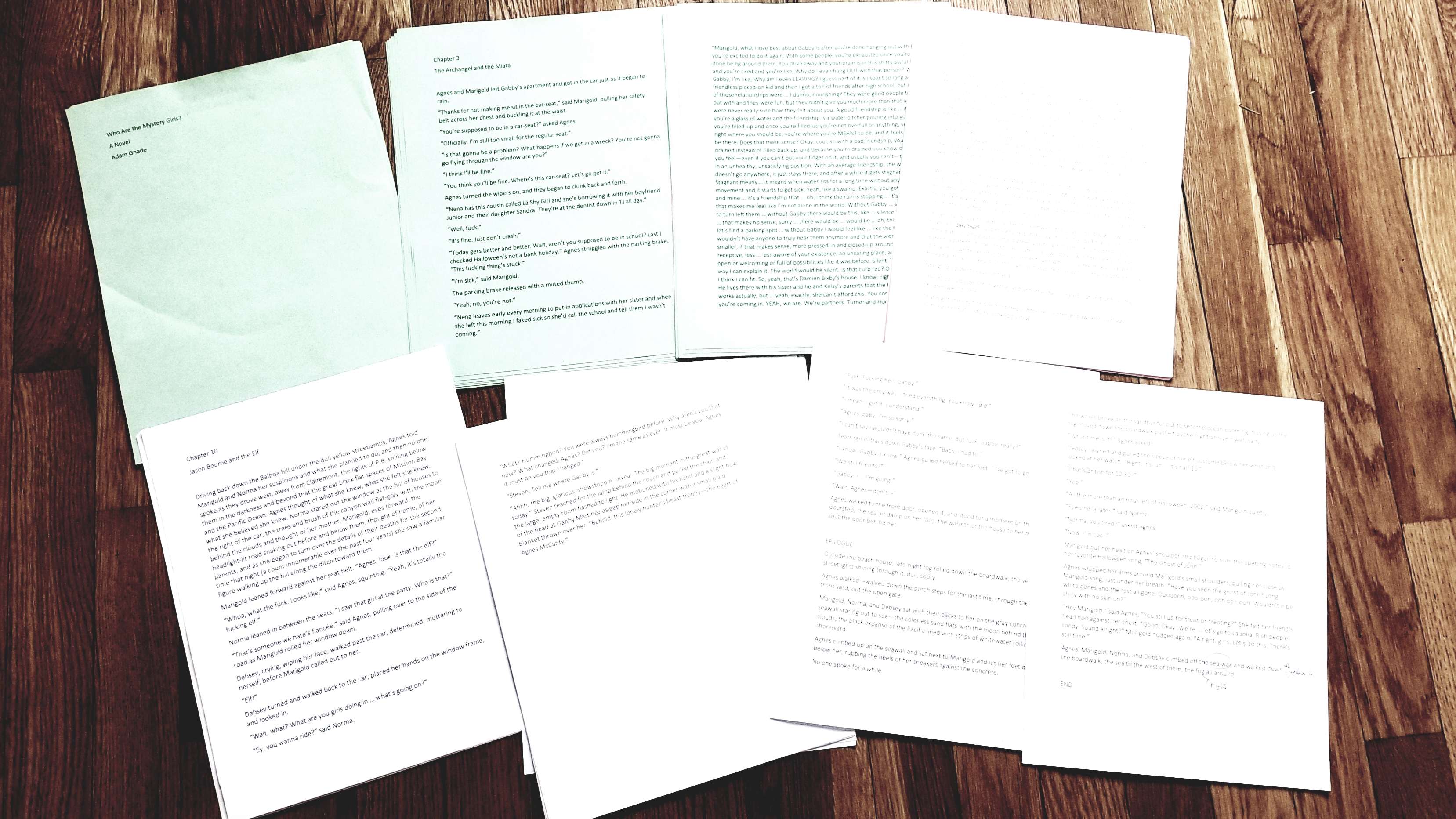 One of the ways I dealt with the immensely heavy nature of this year was to write a literary mystery novel. I wrote a chapter a week and it was published on the Three One G site as it came. Last week, the final chapter went up.
You can read Who Are the Mystery Girls? in its entirety at the links below. It's meant to be a metaphor on (and an invocation about) changing the balance of power, about regime change and overthrow. I hope you like it. Maybe it'll be a paperback book one day. I don't know.
So, what's next for this column? Stand-alone pieces of writing, at least for a while. Writing with audio components so you can read along with me. Maybe an FAQ for the column (because I'm getting a lot of questions about the timeline, the characters, and the plot, and how they connect to Locust House and my other books). Check back next week.
Meantime, give Mystery Girls a read if you haven't. Maybe you'll see a little 2020 in 2002.
WHO ARE THE MYSTERY GIRLS?
A NOVEL BY ADAM GNADE
Intro to the column
Chapter 1
Chapter 2
Chapter 3
Chapter 4
Chapter 5
Chapter 6
Chapter 7
Chapter 8
Chapter 9
Chapter 10
Chapter 11
Chapter 12
Chapter 13